The newest Alter/Ego "LEORA" by VoxWave has now officially been released! If you are not familiar with LEORA, she is a French and English voice bank for the Alter/Ego software. This is the second voice bank by VoxWave, who also created the French and Japanese voice bank "ALYS" for the same engine. She is voiced by the French YouTaite TBK.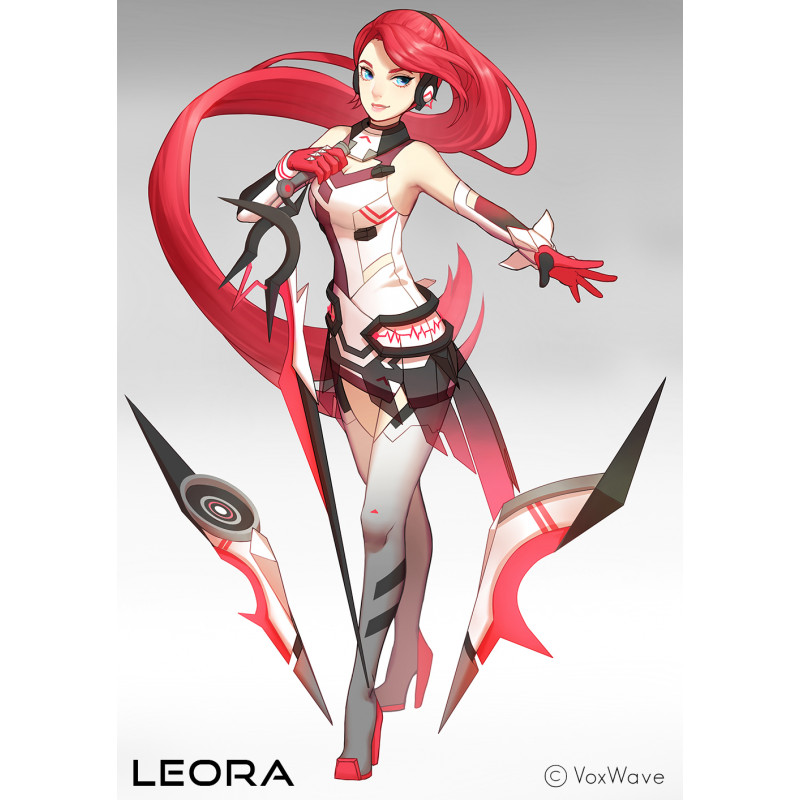 If you liked ALYS, then you will also like LEORA. Not only that, with an English voice bank, English users will be able to finally try out an English Alter/Ego by VoxWave!
She will come with four voice banks:
Note: Currently only her French voice banks is available, however, her English voice banks will be added for free in a later update. She is currently an early access and is still in development.
You can purchase her on VoxWave's official website for €70,00 EUR ($80 USD) here.
If you want to have an idea of what she sounds like, there is a demo of her as well!
Links