Vsinger and QQ LiMiXu announced the collaboration after fans surprisingly found out Tianyi was available on QQ LiMiXiu's customisation mall on October 13th.
LiMiXiu is a new feature available on Tencent QQ mobile apps. Users can customize their own avatar and use it as an emoticon, plus it's capable of interacting with your friends' LiMiXiu avatars too. It's much like the old QQXiu feature in QQ PC, but more fun!
There are four designs currently under Luo Tianyi's avatar: "花语嫣然", "School uniform", "Melody of Flower", and her official design. If you're interested in trying them out, you will need to update your QQ app to at least the 6.2.2 ver.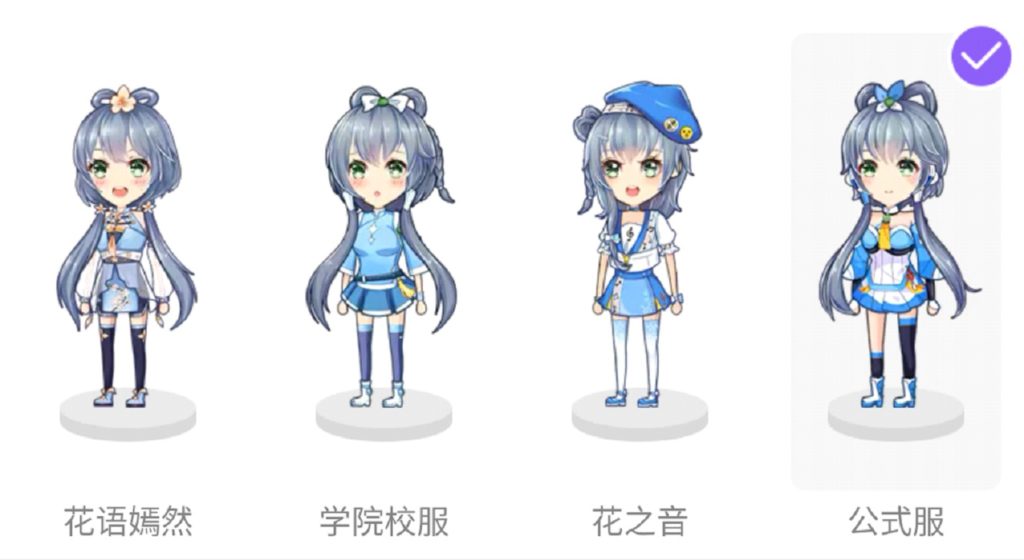 You will see her appear on your QQ interface once you download her avatar from LiMiXiu mall. By tapping on the given emoticon, she starts to pose in various motions.