Megpoid (or GUMI for short)'s 10th Anniversary brought her fans a lot of news and merchandise, and the latter is now available for online purchase via Amazon Japan!
Goods
Those items were previously exclusive, but they are now available for everyone to enjoy! Let's check it together!
Those adorable goods feature GUMI in three different chibi artworks, each showing us a different side of our beloved carrot lover singer! Here's the price list!
There is really quite a good choice of items revolving GUMI! But some might not be satisfied by just buying one, so they also made a bundle offer that include all of the above for 11,000 JPY!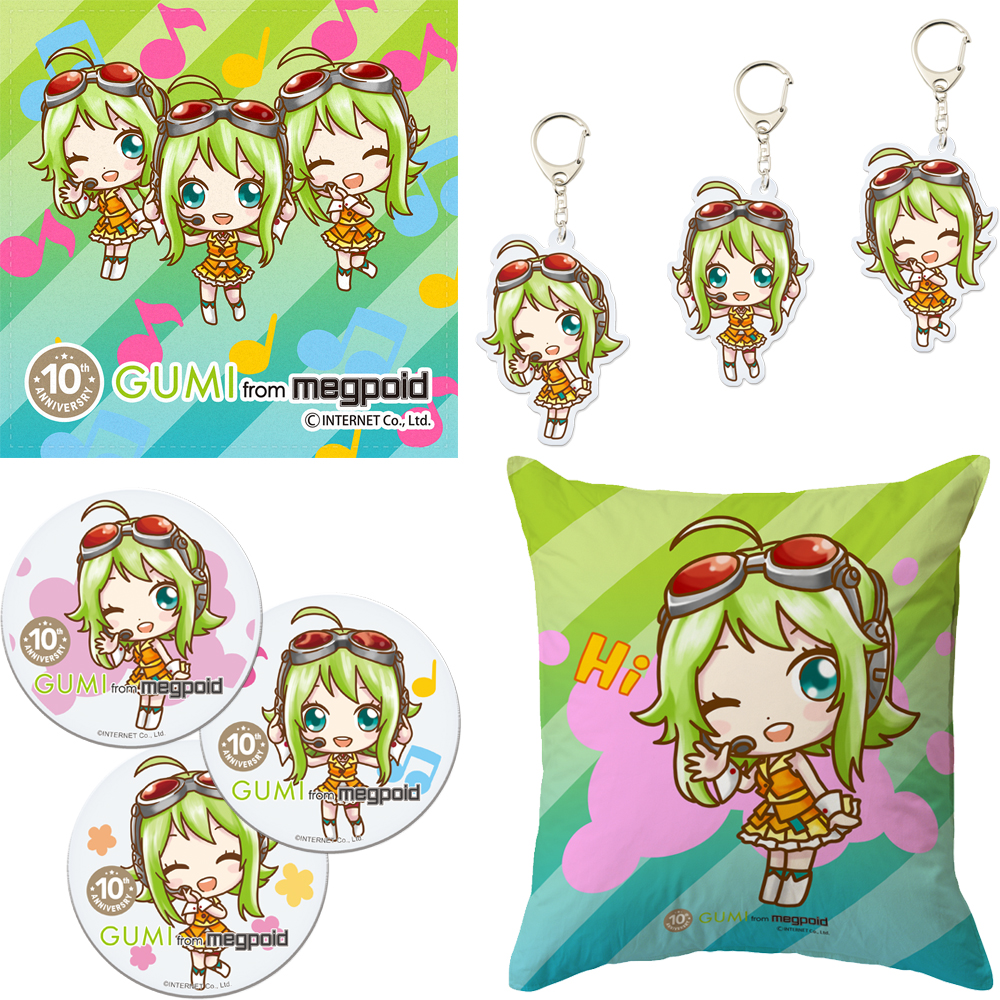 What could be better than a goods bundle to celebrate this cute, little diva! Are you interested? If so, you can buy it here!
Those items are currently up for pre-order and will release on August 7th! Want to have a better overview of them? Check the official page!
Those items are exclusively sold in Japan, so you might need some help to obtain them!
Source
Showoff your love for GUMI with those cute items! And if you are not satisfied yet, GraffArt Shop also made some exclusive ones for her anniversary! You can find our previous articles about it below!
Megpoid 10th Anniversary x GraffArt Shop Collaboration!
GraffArt x Megpoid 10th Anniversary 2nd Round of Merchandise Announced!
Remember to stay tuned with us on VNN for more exciting news!
You can find GUMI on Facebook and Twitter
Same goes for Internet Co. Ltd, which also has english-speaker social medias! Find them on Facebook (Japanese/English) or Twitter (Japanese/English).
Official Goods Page