Studio Ghibli and Miku fans unite! We now have a crossover that's a must-have for both! Ghibli wo utau by The Retrievers feat. Hatsune Miku features Miku singing eight hits from popular Ghibli movies!
About the Album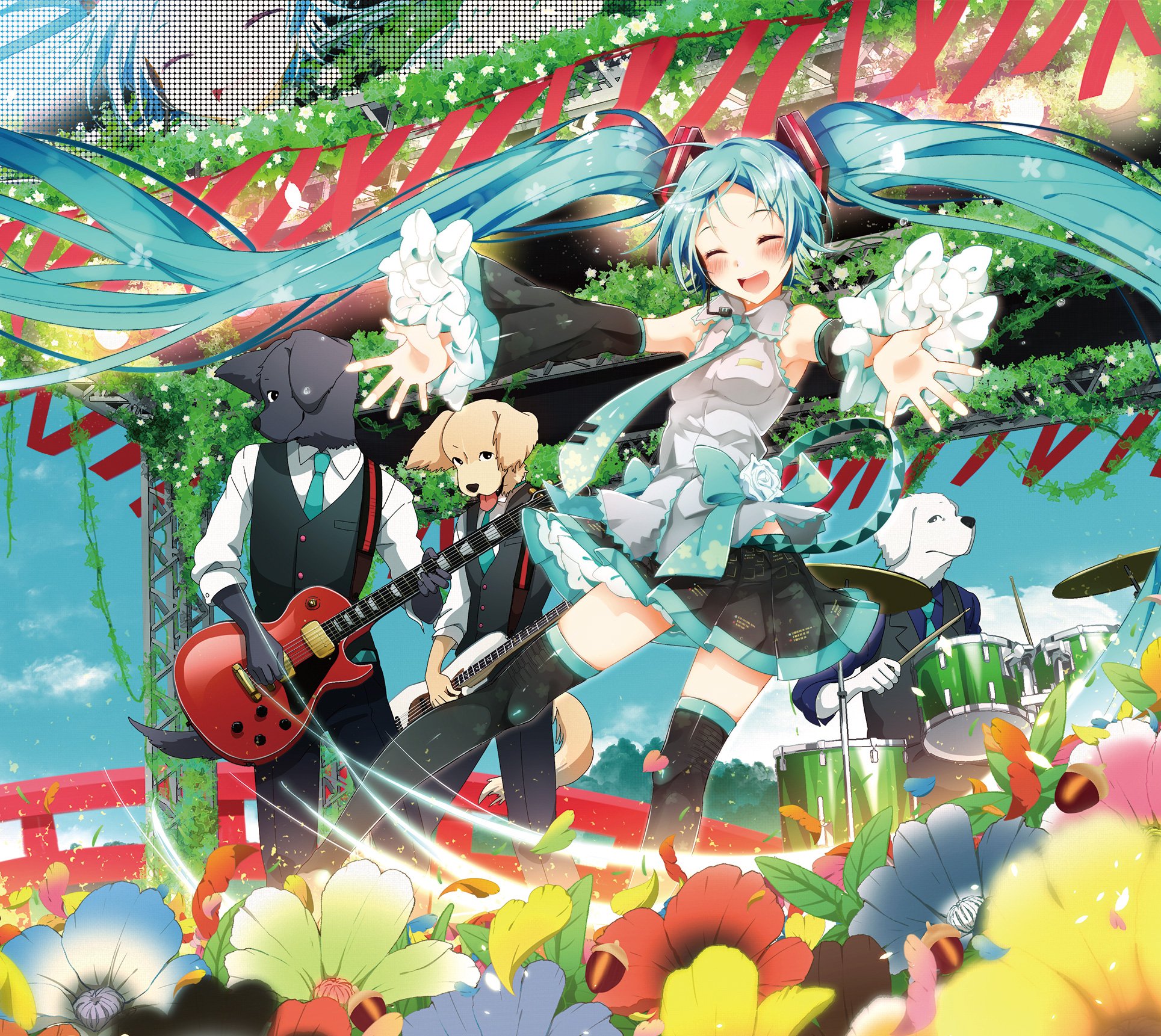 This 8 track album features songs that every Ghibli fan knows but with a twist: Miku sings them and they all feature awesome rock-style instrumentals by The Retrievers! Of course, we can't forget who handled Miku's vocals: the famous producer, HarryP!
The beautiful jacket illustration is by Agonasubi.
Crossfade
If YouTube doesn't work for you, check out the NND upload here.
Tracklist
01. "Ponyo on The Cliff by The Sea" (Ponyo)
02. "My Neighbor Totoro" (My Neighbor Totoro)
03. "Carrying You" (Laputa – Castle in The Sky)
04. "Breakfast Song" (From Up on Poppy Hill)
05. "Itsumo Nandodemo" (Spirited Away)
06. "Megurukisetsu" (Kiki's Delivery Service)
07. "Mononoke Hime" (Princess Mononoke)
08. "Sanpo" (My Neighbor Totoro)
Where to Order & Bonuses
Depending on where you order, you may receive a pre-order bonus! Please note that not all of these websites ship internationally.
Be sure to pre-order the album while you can! It's set to release on April 26th.