New Hatsune Miku products are coming to MOEYU's shop! And this time, backpacks and cable users are their main targets!
Half-transparent Backpack
If you were looking for a fancy backpack for your trips, school classes or even just store your everyday items, this translucent backpack themed after you favorite virtual diva might be exactly what you were looking for!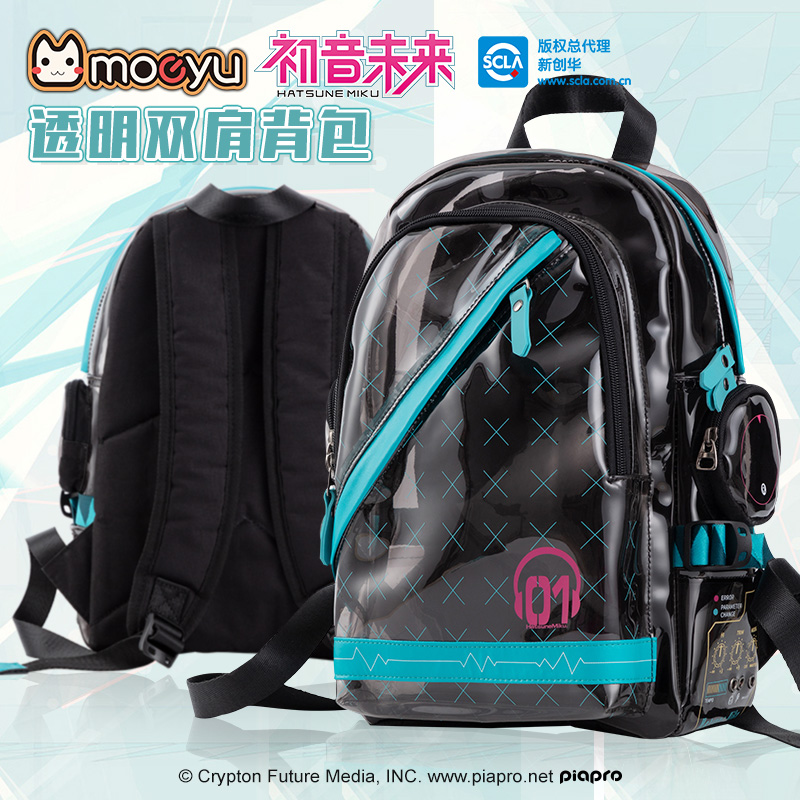 Made in half-transparent PVC and PU leather, this amazing backpack resembles Hatsune Miku's peculiar design perfectly, showing us details from her own sleevers as well!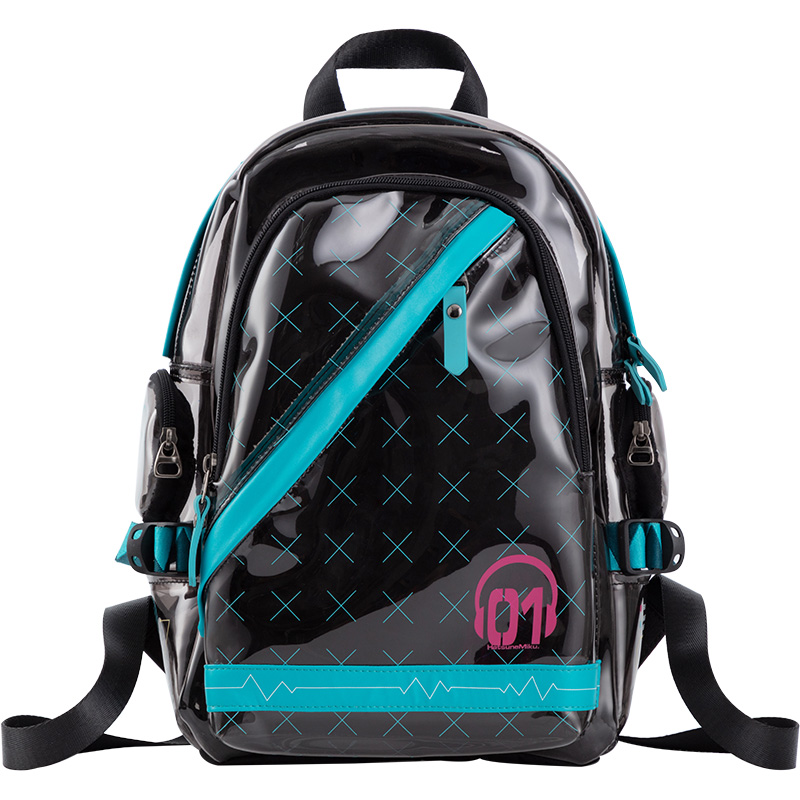 With a size of 364x248x110mm, this item is priced 576 RMB (currently in sale for 288 RMB) and will be released on August 30th!
Are you interested perhaps? You can buy this product here!
Lightning + USB Type-C Cable
Next we have a cable designed after Miku, perfect to use when you want to charge your devices with no worry of lacking a specific type!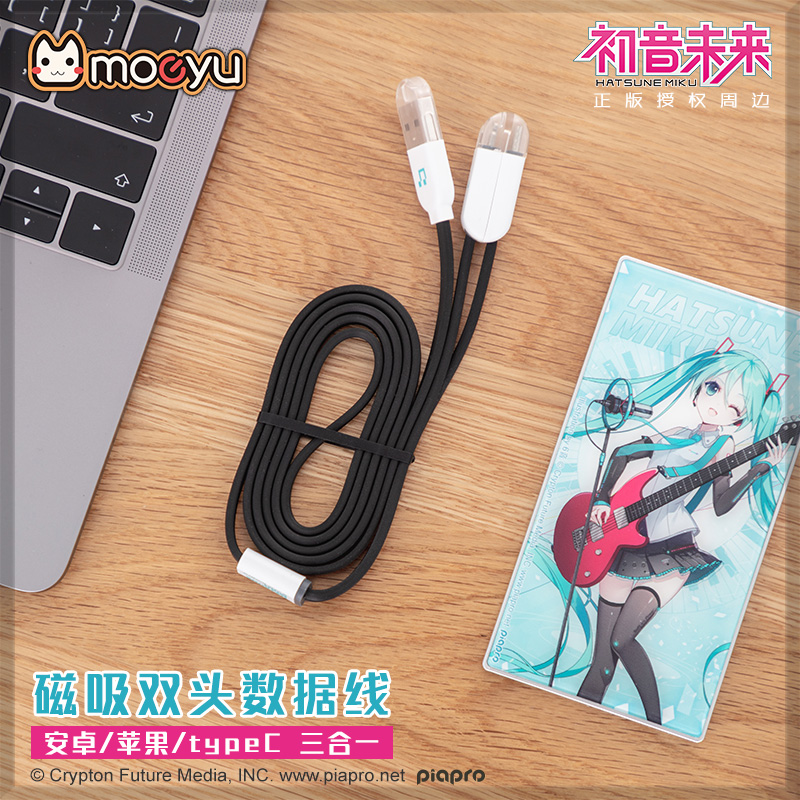 This cable provides both a lightning and USB Type-C connectors. It is perfect for both Android and Iphone users to charge their devices!
It is priced 118 RMB and can be found here!
Sources
What new items are you hoping for next? Let us know in the comments!
Hatsune Miku can always be found on Facebook (English and Japanese), Twitter (English and Japanese), Youtube and Weibo!
Moeyu's TMall store and Weibo account