Usagi Production released an original album featuring a bunch of Virtual Youtubers! The album is called "VirtuaREAL.00".
Some of the featured artists are fairly new to the Virtual space. The album is produced by Tamu: a DJ and music producer.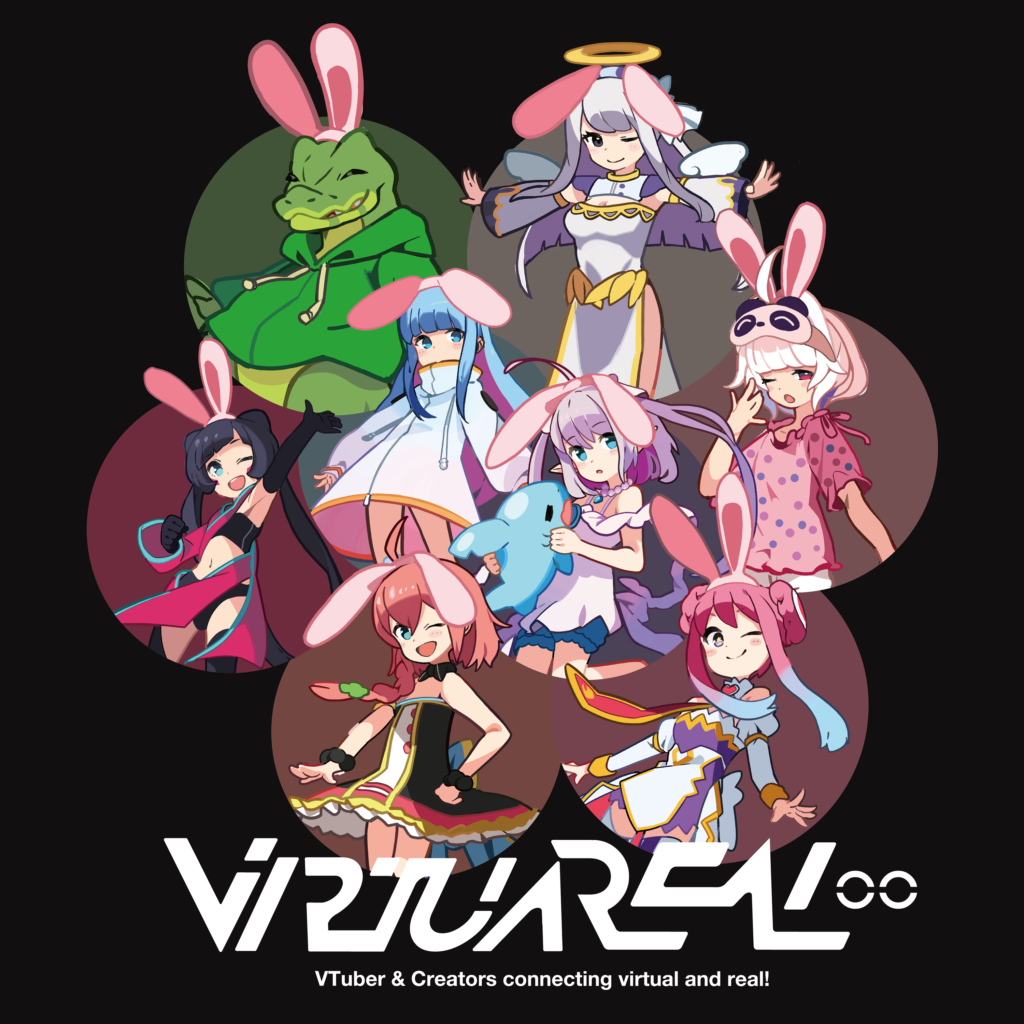 Album crossfade
Tracklist and Artist
The physical edition of the CD also includes three exclusive remixes!
Vanta feat. WANI NO YAKA (YACA IN DA HOUSE Remix) / Batsu
Kao Machi Wa Bite(Waiting For The Summer) feat. Somunia (The LASTTRAK Remix) / The LASTTRAK
Sprint Sky (SAME NO POKI Remix) / Else with Poki the Shark
AVAILABLE NOW
The album is available for purchase at the Usagi Production Store. The price is ¥ 2,500 (tax included).
Uasagipro VirtuaREAL.00 purchase

VirtuaREAL.00 is also available to stream on SPOTIFY.
Stream VirtuaREAL.00 on Spotify
SOURCES
Usagi Production
Tamu
KURUMITSU
Ileheart
AZKi
WANI NO YAKA
Batsu
Somunia
The LASTTRAK
Else with Poki the Shark
Shirayuri Lili
Nemukawa Yumena
AMAHANE YOTSUBA
YACA IN DA HOUSE