Hope all of our Hatsune Miku fans are ready to take their wallets in hand, because SNOW MIKU Sky Town is bringing some new items on August 2nd!
New Illustrations
With those new items being announced Crypton Future Media also introduced to us three new artworks that will make appearance in them!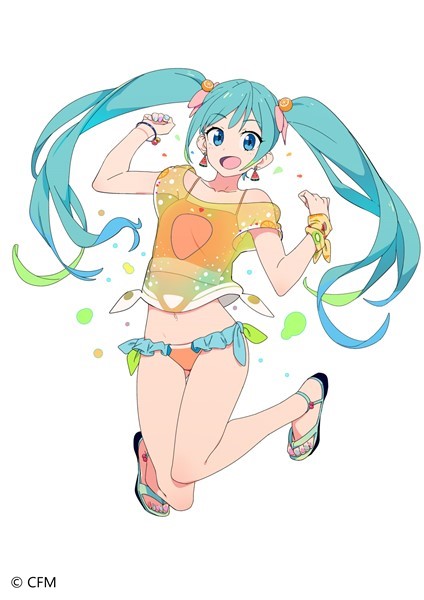 This beautiful illustration of Hatsune Miku made by so品 provides us with a refreshing design and a cutesy pose! It surely fits the season we are in!
Artworks by Mago
Matching with their polar opposite season inspiration, we also got a pair of new Snow Miku chibis as well, depicting this now well know character as she tries to cook something and eventually eat as well!
Merchandise
As you can see there is so much choice! Want to give a look at the price list together? Let's do it together!
Notepad – 350 JPY
Full Graphic T-shirt (Sizes: M/L/XL) – 6,000 JPY
Illustrated Glass – 800 JPY
Can Badge (6 variants) – 300 JPY Each (Random)
Stickers (3 variants, A: Natsume Eri, B: So品, C: Boota) – 350 JPY Each
Ballpoint Pen – 600 JPY
Mechanical Pencil – 600 JPY
Acrylic Keychain – 1,000 JPY
T-shirt – 2,500 JPY
Loose Fit T-shirt (Sizes: M/L/XL, available in two colors: Grey or Black) – 3,500 JPY
Taxes are not included.
Adorable isn't it? Those items will be available starting August 2nd at SNOW MIKU Sky Town's location! Go grab your favorite fast, before they go sold out!
Bonus Purchase
We shouldn't be surprised to know that you will also get some extra items by reaching a certain amount of money spent at the shop, of course!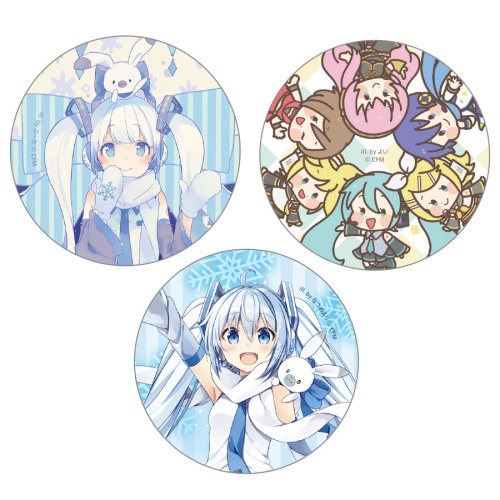 If you reach a total of 2,000 JPY by buying the merchandise, you will get an adorable round-shape magnet out of the three showed above! Those cute prizes are illustrated by Boota, Yoi and Natsume Eri. Please remember that the design will be picked randomly!

And if reach 6,000 JPY of shopping value, you will also get a die cut magnet featuring So品's artwork!
Source
Let those amazing products lighten up your everyday life if you ever manage to go check the store! And don't forget to stay tuned with us on VNN for more virtual singer news!
Hatsune Miku is on Facebook (English and Japanese), Twitter (English and Japanese), Youtube and Weibo
You can follow Snow Miku on Twitter, too, alongside her cute Rabbit Yukine!
SNOW MIKU Sky Town Website
Press Release