The Kagamine Rin and Len Dollfie Dreams brought the fans excitement from the moment they were announced. Now there's information on the two in English as well as information on how to get them if you don't live in Japan.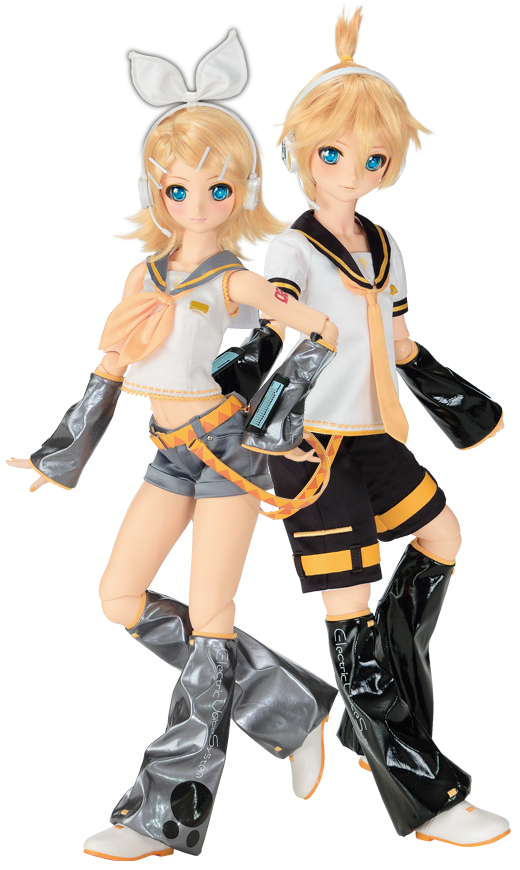 Price Changes
Kagamine fans not in Japan will have to pay a bit more for these two dolls. Rin will cost 70,000 yen (plus a fee) while Len will cost 75,000 yen (plus a fee) for overseas buyers. At the moment, there's no word on how much these fees will be.
Body Suit Cost
In addition, the body suits for those who don't want to put the "02" decals on their Dollfies will cost another 3,000 yen plus a fee.
Information in English
All pages with information on the Kagamines are now available in English. You can find information on Rin's Dollfie here and Len's here. There's also information available on the Kagamine Rin Dollfie Dream Sister Full Body Suit as well as the DDS Boy Type body.
Obtaining the Dolls
For now, the only way for overseas fans to obtain these dolls is via lottery. Fans interested can sign up here between August 13th at 11:00 JST and September 12th at 10:00 JST. Winners will be emailed on September 28th and the payment deadline is October 3rd at 10:00 JST. The dolls are set to ship in late October.
More Info
As always, we'll be sure to update fans if any more purchase options come out for international fans. Be sure to stay tuned for more updates!