We had previously announced an upcoming album for Stardust among all of her live news. We have some good news for those who have been waiting for the album! It is now available for pre-order on Taobao. The album title this time around is pretty straight forward, titled "Quadimension Live Tour Official Album" in preparation for their upcoming live concert on December 30th.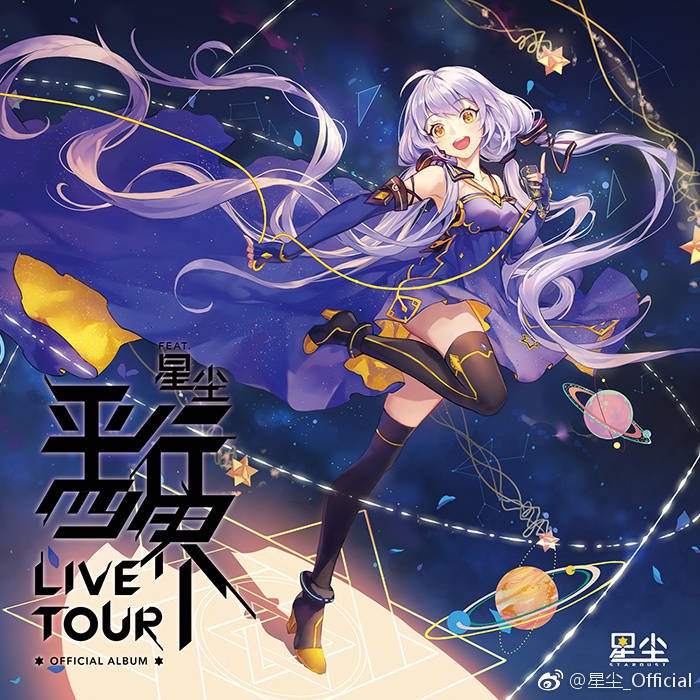 Tracklist
夏末恋爱 (Love at  the End of Summer)
头痛欲裂 (Headache)
流光 (Flowing Light)
尘降 (Dust Landing)
桃仙姑 (Peach Fairy)
海风以南 (South of the Sea Winds)

 痴人梦话 (Daydream of Idiots)
染殇 (Macerated Sorrow)
Crossfade
[bilibili src=13267565]
Prices
You can pre-order the album here.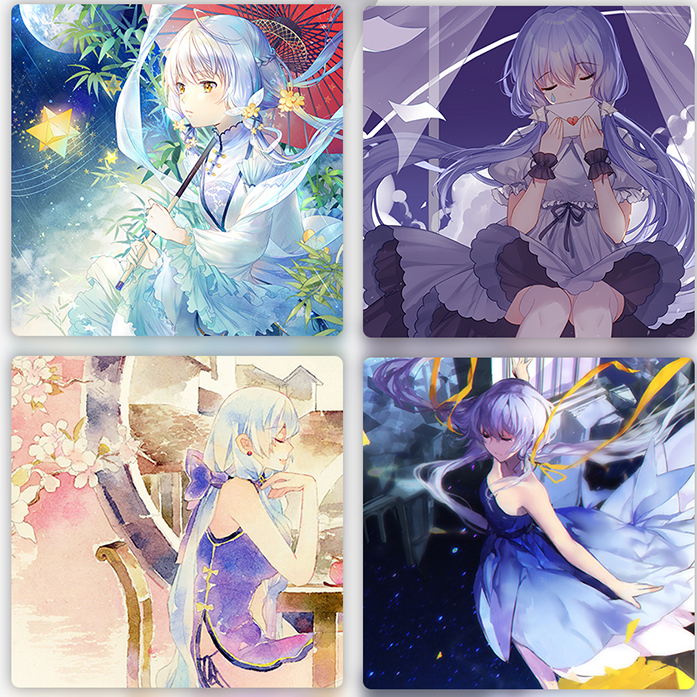 There are several tiers to purchasing the album as shown below:
Album Tier: ¥60 RMB ($9 USD)

Quadimension Live Tour Official Album CD
20-page booklet
90g transparent album case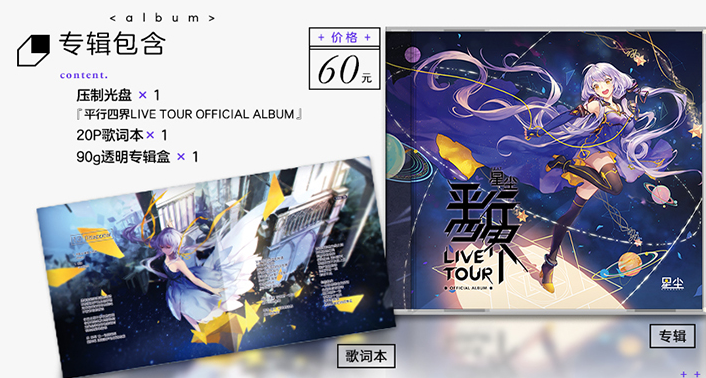 Package Tier: ¥100 RMB ($15 USD)

Album Tier
art book
Postcard x5
PVC bookmark x3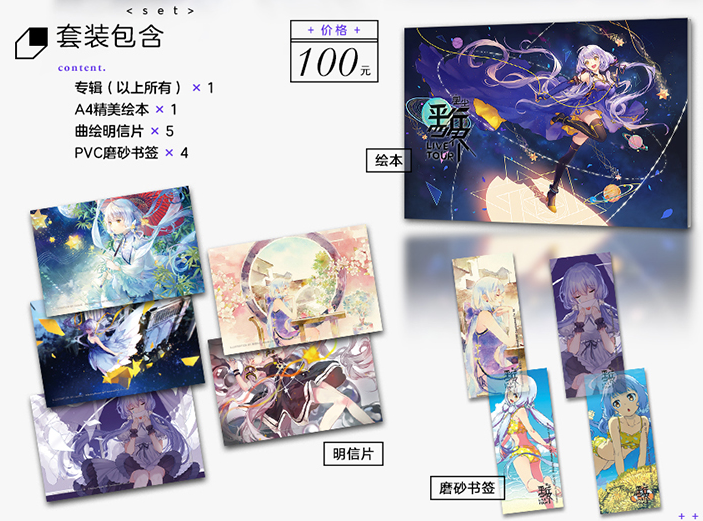 Luxury Package: ¥130 RMB ($20 USD)

Package Tier
Badge x2
Hand fan x1
A4 PP folder x1
Stardust metal pendant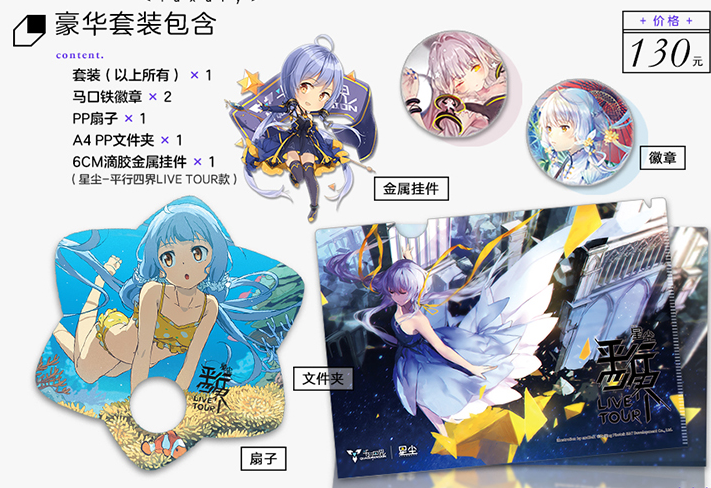 Special Limited Edition (Limited to 2,000): ¥160 RMB ($24 USD)

Luxury Package

Custom metal box packaging

Preorder bonus including paper bag (only for luxury package and package tier) as well as postcards (all packages). Order before September 15th in order to receive these!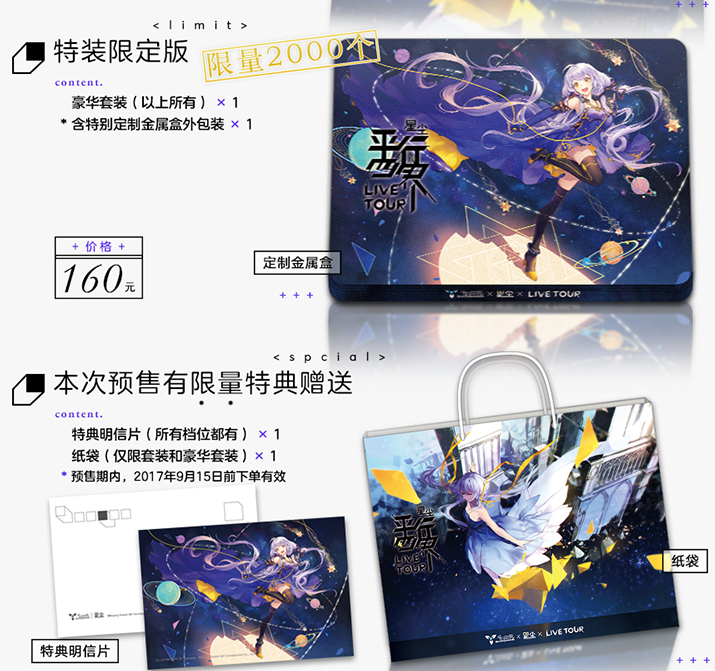 If any of the above interest you, you can purchase the album here.
Bonus
A new song has just been uploaded to their YouTube channel as well!
Links
Quadimension's Official Website