Xin Hua's third anniversary on February 10th, 2018 has come and gone, and there were many, many tributes of artwork, videos, songs, and more contributed by her creators and fans alike across her various social media pages. See below for but a small roundup of all the celebrations!
Retrospective Montage
It all began right at midnight of February 10th with a special post on Xin Hua's official Weibo page, containing a heartfelt birthday message and montage video showing all that she has accomplished throughout her first three years. The message goes:
Before we knew it, three years had passed since Xin Hua's debut on February 10th, 2015. Three whole years since her very first song, her very first smile, and the very first time we've first heard one another's voice. Thank you so much for accompanying Xin Hua through so many firsts, telling innumerable tales and weaving together the most beautiful poetry throughout these past three years. And our story is only just beginning…. We hope that you will all continue to watch her grow.
The post can be read here, and the video can be watched below.
Here is a summary of all that the video covers!
February 10th, 2015: Xin Hua is born as her VOCALOID3 voice bank makes its debut at the Taiwan International Comics & Animation (TICA) Festival.
June 27th, 2015: Xin Hua makes her official debut in mainland China at the FUN Chengdu Games & Animation Festival.
July 9th, 2015: Xin Hua participates in the China Comics & Games (CCG) Expo, where her debut single, 華心彩 (Hua Xin Cai), is released.
August 21st, 2015: Xin Hua has her concert debut alongside SeeU at the Xiamen International Comic Festival.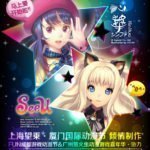 October 14th, 2015: Xin Hua again performs with SeeU at the Aliyun Worldwide Developer Conference (AWDC).
November 27th, 2015: Xin Hua sings the theme song for the second Shanghai Popular Science Products Expo (PSPE).
May 13th, 2016: Xin Hua, Yuecheng, and Zhang Chuchu perform at Shanghai Wangcheng's 2nd anniversary lolita and lingerie fashion show.
June 1st, 2016: First issue of the web comic "Butterfly" is released.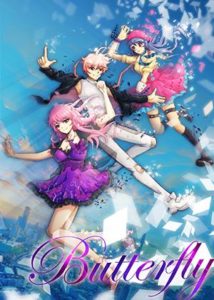 July 1st, 2017: Xin Hua's compilation album 華彩 (Hua Cai) is released at the FUN Chengdu Games & Animation Festival. See some scenes of the release party here and here.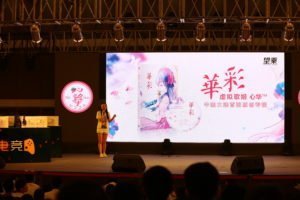 July 5th, 2017: Xin Hua appears in an episode of the web drama 少年有点酷 (Young & Cool).
July 8th, 2017: Xin Hua performs at Wuhan AnimePower.
August 21, 2017: Xin Hua V4 Chinese and Xin Hua Japanese are simultaneously revealed, making her the world's first bilingual Chinese- and Japanese-singing VOCALOID.
September 24th, 2017: Xin Hua participates in the Fengxian Shopping Festival.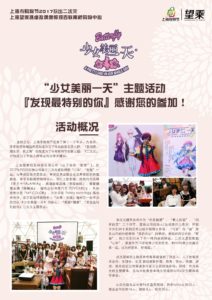 October 1st, 2017: Xin Hua's illustration and fan fiction contest is held. See the results here.
November 6th, 2017: Illustration contest for 心花四季 (Xin Hua Through the Four Seasons) is held. See the results here.
December 9th, 2017: Xin Hua attends the 21st COMICUP Doujin Fair.
The song that plays in the video is 詩 (Shi), of which a special anniversary version can be heard here!
Happy Birthday Wishes
But that wasn't the only video that was uploaded on February 10th. Many more containing happy birthday messages from members of the Xin Hua Creatives CLUB were also uploaded to her official Weibo account for the world to enjoy. Click on the links or images below to hear them!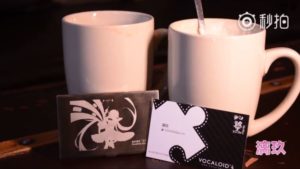 Here is what some of them say:
"Hello, everybody! I'm 漓玖 (Li Jiu). In the blink of an eye, it's now Xin Hua's third anniversary. When I first encountered her, I was deeply enchanted by this maiden from Taiwan. I'm so pleased to have gotten to know her more deeply through this club, where I also got to know all of you!  I look forward to writing more works related to Xin Hua, and I do hope that you'll be looking forward to them."
"Hi, I'm 唯Tu (Wei Tu). Ever since Xin Hua's demo song, 詩 (Shi), there have been numerous works of hers produced in these past three years. In short, this lovely girl who has brought us so many beautiful memories has now turned three years old. And at this moment, I sincerely wish for her to attract more and more people's attention, and for people everywhere to care for her more, helping her reach even greater levels of success."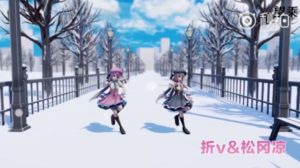 "This is 折v (Ori v) and松冈凉 (Song Gang Liang). This is our third year getting to know Xin Hua, and the second time that we've collaborated to create something for her. We first heard her sing 詩 (Shi), and were deeply mesmerized and touched by this lovely young lady. This is how the Xin Hua Creatives CLUB came to be, followed by many of our own long and short works for her. In the past three years, Xin Hua has travelled a long and winding path through life, leading up to her present-day state. In the coming days, we wish for her voice to resonate ever louder and wider, and for her to gain an ever larger fan base.  In the new year, I, 折v, will make an even greater effort to write more songs for her. And I, 松冈凉, will sing even more of her songs in the coming new year. Happy Birthday, Xin Hua!"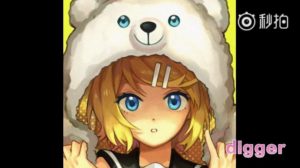 "Hi everyone. This is Digger. 'Feelings of the heart are like poetry and flowers blooming through all four seasons.' Happy third birthday, Xin Hua!"
"Katsu here. I'm really honored to have produced a new song for Xin Hua's new album. Because of all of you, Xin Hua's future promises to be even brighter, and your companionship will help guide her through all future challenges! Wishing her a happy birthday. Let's all continue to give her our support."
And then came all the different happy birthday wishes from the fans!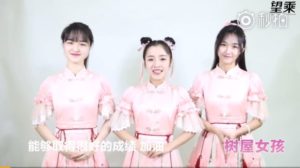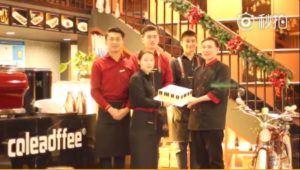 Events
On February 10th and 11th, a Xin Hua booth was set up at the Fancy Frontier Animation Festival, marking her return to Taiwan. See below for pictures of all the excitement!
Many special anniversary goods were on sale at the booth as well. Check out some of the happy customers!
But it wasn't just in Taiwan that celebrations were held. Grand prize winners of the previous birthday contest were given the chance to attend a party in Shanghai! Watch the video below for a glimpse of the fun!
Illustrations
A lot of fan art was drawn and uploaded in honor of Xin Hua's third anniversary, but perhaps the most significant contribution was the one uploaded by none other than VOFAN, the official illustrator of Xin Hua's original VOCALOID3 box art design!
很久沒畫的心華,用作生日賀圖#心華 pic.twitter.com/kynVaEqok4

— VOFAN (@VOFAN_TW) February 3, 2018
"Here's my first drawing of Xin Hua in a really long time, meant as a Happy Birthday illustration #心華"
You can check out posts from February 10th on Xin Hua's official Weibo and Gynoid's official Twitter for even more anniversary art!
心花四季 Merchandise
Finally, Xin Hua's brand new compilation album, 心花四季 (Xin Hua Through the Four Seasons) and a lot of its related merchandise are now finally available on Shanghai Wangcheng's Taobao store! Be sure to read our previous article for information on the album and its tracklist, and see the crossfade below if you haven't already.
Those who are interested in purchasing the album and/or its related merchandise can see below for purchase information. Many of the goods are only available in limited quantities, so you best buy quickly!
Note: It is always recommended to use a forwarding service when purchasing from Taobao.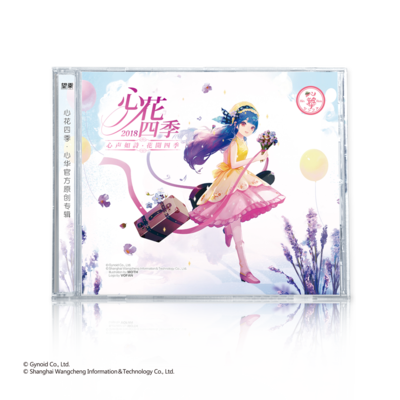 心花四季 Album
Illustration: MOTH
Price: ¥69 CNY (about $11 USD)
Purchase here!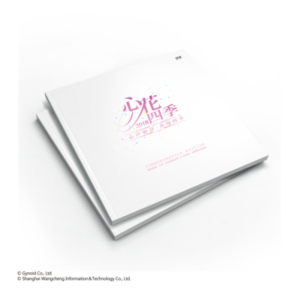 心花四季 Limited Edition Illustration Booklet
Note: *Limited to 100* (30 left at the time of this writing)
Price: ¥120 CNY (about $19 USD)
Purchase here!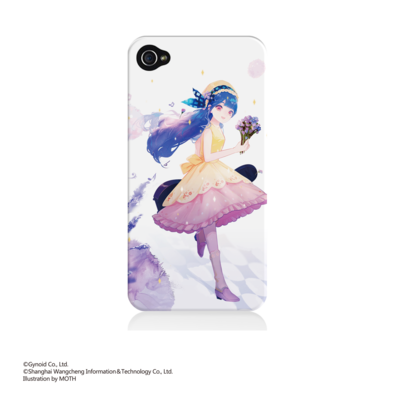 心花四季 Cell Phone Cover
Note: *Limited to 50* (29 left at the time of this writing)
Price: ¥78 CNY (about $12 USD)
Purchase here!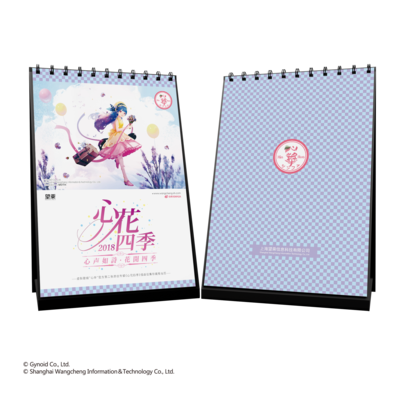 心花四季 Calendar
Note: *Limited to 30* (29 left at the time of this writing)
Price: ¥300 CNY (about $47 USD)
Purchase here!
Conclusion
The shear amount of time and energy that Shanghai Wangcheng and the Xin Hua Creatives CLUB have spent on running contests, holding parties and events, creating merchandise and more all in preparation for Xin Hua's third anniversary has been ambitious enough to rival those of much larger VOCALOID companies when celebrating the anniversaries for their VOCALOID characters. Not only that, but the outpouring of love and support for Xin Hua has likewise been comparable to those shown to even the most popular VOCALOIDs who have been around for a much longer period of time than her.
Xin Hua's third anniversary may now be over, but her creators seem to show no sign of slowing down her promotion and development. Hot off the heels of opening of her Facebook account, Xin Hua now has a brand new official Twitter account for her fans to follow as well! All the above-mentioned activities, combined with the opening up of even more social media accounts, point to a new and even more aggressive approach towards giving Xin Hua's fans ways to follow all her events online, and to participate in and celebrate said events as a burgeoning fan community centered around her.
Any longtime or brand new fan of Xin Hua's can follow her on any or all of the below pages, and stay tuned to VNN for more coverage of her growing world!