Our favorite diva often collaborates with various events around Japan, and we might remember she announced one with YOSAKOI Soran Festival not long ago. Now some time has passed and we finally have more details about the collaborative merchandise, featuring our beloved Snow Miku, that will be sold during this festival!
What is YOSAKOI Soran Festival?
For those who don't know this event yet, allow me to introduce it for you!
YOSAKOI Soran Festival is a dancing event held in Sapporo and it's based off of Kochi prefecture's Yosakoi Festival. Usually featuring Naruko clappers and traditional Soran bushi folklore songs from Hokkaido, this event bring everyone to dance together ever since 1992.
It will be held starting from June 5th to 9th at Odori Park! Here below is a map with its location!
Do you plan to attend this event? If so, tell us our your experience was!
Snow Miku Joins the Dance!
You should remember how, around April 11th, Snow Miku was announced to collaborate with this festival once more this year, with them being in search of dancers for it.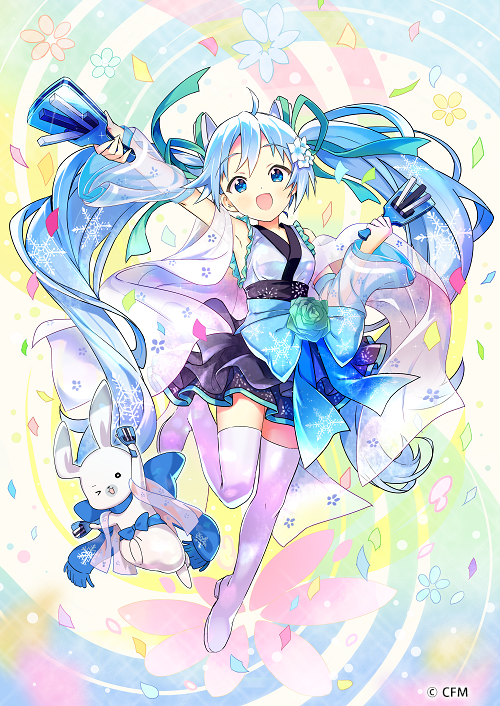 We wonder if anyone got recruited by them at this point, but we will only know who got the honor on June, so why don't we get ourselves hyped for the event with some of the merchandise they just revealed? There might be something that suits your tastes after all!
As you can see we got some nice goods in sale there!Here is the list with prices of all of them:
T-shirt – 3,100 JPY
Jinbei – 8,400 JPY
Hand Towel – 1,100 JPY
Acrylic Keychain – 900 JPY
You will find all of them in sale at Odori Park's Official Shop, Sapporo Station South Park and Snow Miku Sky Town during the whole festival period of time!
Sources
Did we spark your interest? If so and you manage to attend, be sure to grab something to bring home! Getting closer to folklore traditions is aesome on its own, but with Miku being involved we sure cannot resist!
Stay tuned with us on VNN and you will never lose any updates on your favorite virtual singers!
Hatsune Miku is on Facebook (English and Japanese), Twitter (English and Japanese), Youtube and Weibo
You can follow Snow Miku on Twitter, too, alongside her cute Rabbit Yukine!
YOSAKOI Soran Festival official website
Press Release on Piapro's blog (1, 2)