Once again, VNN will be attending IA's "PARTY A GOGO"! This time, however, we are going all the way to Shanghai, China, to cover the event. X-LIVE is holding an event featuring IA's first live concert in Shanghai! (Not a live screening.)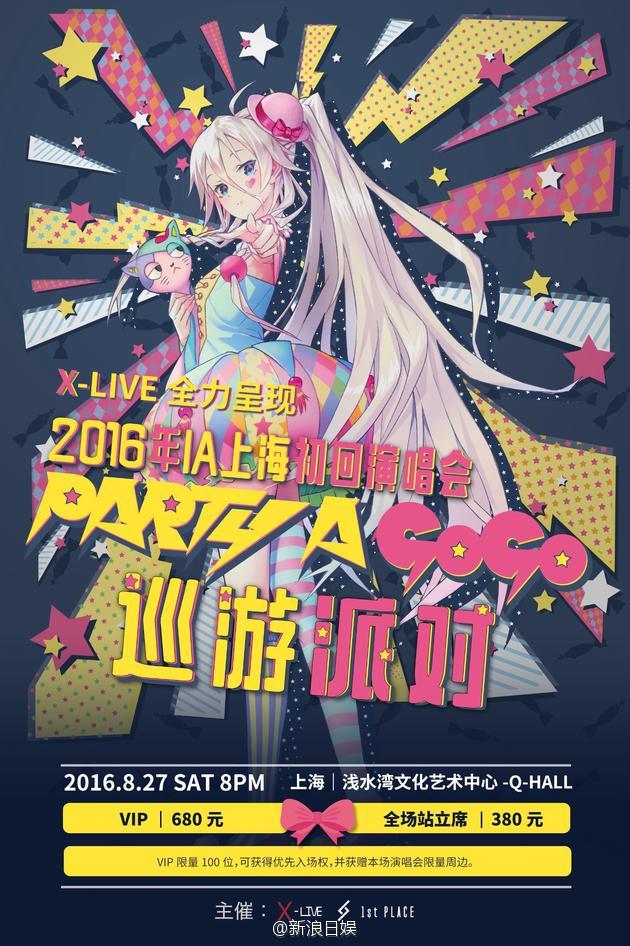 The event will take place on Saturday, August 27th at 8 PM at the QSW culture center, Q-Hall. Doors open at 7 PM. In attendance for VNN will be Fran, Funai, and Para from our Chinese team. We hope to see some of our fans there too!
For more information on the event, check out our previous articles "IA's 1st Live Concert in Shanghai "PARTY A GO-GO" Ticket Pre-Orders are Now Open!" and "After Shanghai and Hong Kong, "PARTY A GO-GO" in Costa Rica!".