It's officially July 30th in Japan and, as fans may know, that's Una's birthday! VOCALOID Otomachi Una was just released in Japan, and hopefully an international release will come soon.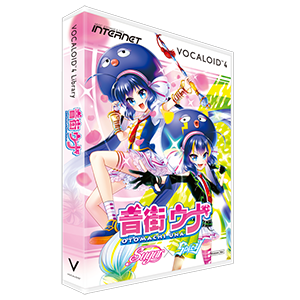 Buying Una
At the moment, Una is available for purchase both on Internet Co.'s website as well as the VOCALOID SHOP. Both are selling the digital version while Internet Co. also has orders for the physical version. The physical version is set to release August 8th.
At the moment, Una isn't in the English version of the VOCALOID SHOP. Hopefully she'll be added soon!
The Otomachi Una voice bank comes with the voice banks Sugar and Spicy. Sugar is Una's softer, sweeter voice while Spicy is a more powerful voice bank. Both are capable of Cross Synthesis and Growl, and come with many pre-recorded phrases.
MMD Releases
In addition to Una's voice banks getting a release, we now have two Sugar and Spicy MMD models as well as motion data!
The Models
In order to obtain the models, users must log into Niconi Solid. This website uses the same account information as Niconico. By pressing the green "ログイン" button at the top right, you'll be taken to the login page.
Of course, with each MikuMikuDance model there comes a "readme" file. This file contains very useful instructions on how to use the model as well as the rules for using it.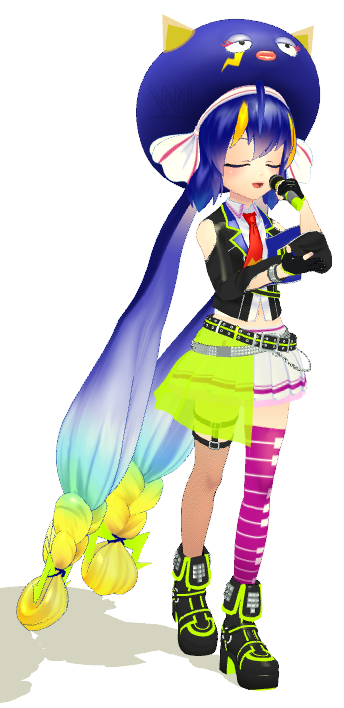 If you would like to use these two 3D models, below is a summary of the rules attached to these models. The "readme" states that if you cannot understand the rules or do not agree with them, then you are not allowed to use them.
Forbidden
Using the Sugar Official MMD Model for Grotesque, Obscene and/or Violent content.
Redistributing the Sugar Official MMD Model when you did not make any changes to it.
Selling the Sugar Official MMD Model or material made featuring this 3D Model which includes digital and print.
Using it for commercial purpose
Editing and Redistribution:
Edits to the 3D Model are allowed
Redistribute the 3D model only if you made changes to it
You must attach the original readme file when you redistribute it
Modeling and Rigging:
Other:
Always give credit to the creators and contributors of the 3D Model
Please contact Internet Co. through the following link if you want to use Otomachi Una's official MMD Models for commercial purposes
Sugar comes with a baton
Spicy comes with a microphone
Instructions on how to use these items with the 3D Models are in the "readme" file.
Otomachi Una belongs to MTK and INTERNET Co., Ltd.
Internet Co.'s Official Website
If you want to download Sugar, click here.
If you want to download Spicy, click here.
Motion Data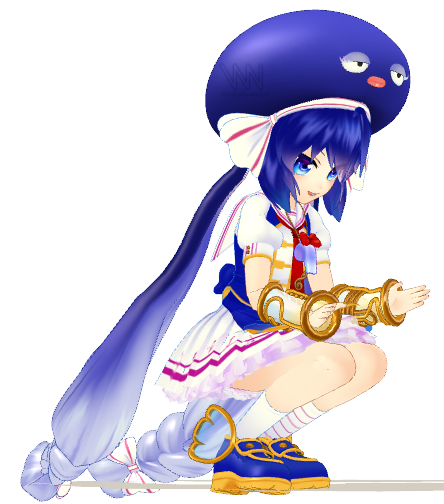 In addition to the MMD models, two motion data were released. These also require you to have an account to download them.
The first, titled "立つ→あぐら→立つ" (Stand→Sit→Stand), is for the character to stand, move into a sitting position, and then stand again. You can download it here.
The second, "前転して開脚座り" (Rolling before and opened leg sit), is for the character to stand, roll forward on their head, and then stop in an opened legged sitting position. It's available here.
Both of these motion data are optimized for the Sugar and Spicy models. You may need to make modifications to the motion data for other models to move as smoothly.
Just like the MMD models, the motion data come with terms of service as well.
If you do not agree with all terms of use, or if you do not understand any part of the terms of use text file, you are NOT allowed to use the motion data.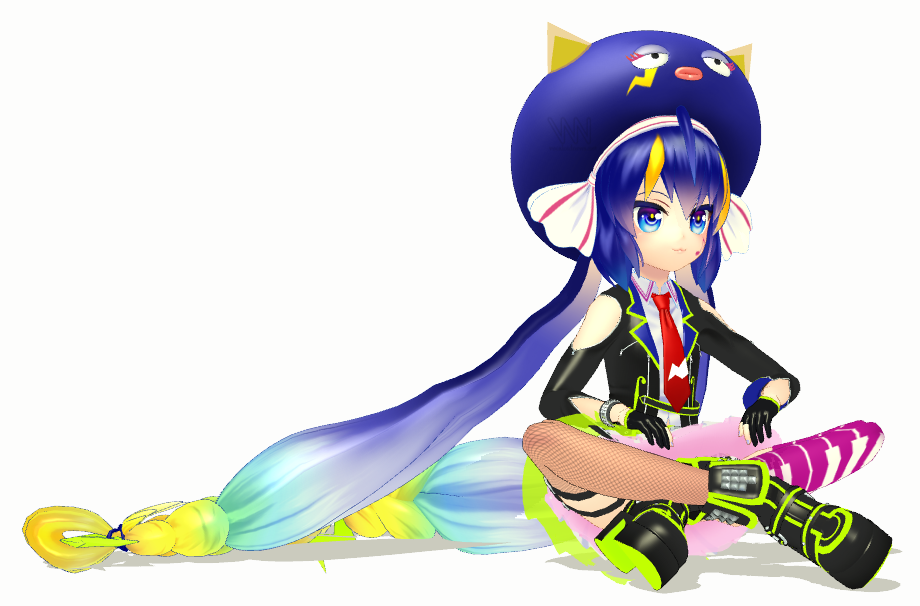 About This Data (VMD)
This is Motion Data for MikuMikuDance.
Based on the new motion capture data, this motion is optimized for use in the official Otomachi Una models.
You may add necessary modifications in order to use with other models.
The motion data may be used for commercial usage.
About This Data (BVH)
This is raw data of the motion capture.
It can not be used in MMD
Please use it in supported applications.
About the Remodeling and Re-distribution
MTK will continue to have the copyright.
Do NOT distribute the data if you have not made any changes.
You may distribute the MMD Motion Data ONLY if you have made edits to it.
Naming and the "readme" text file must be included.
Disclaimers
MTK can not be held liable or responsible for any damages caused by using this data.
Prohibited Actions
Do not use this Motion Data for works which include obscene, grotesque, and violent content.
Do NOT distribute it if you have not made any changes.
Otomachi Una Official Website
http://otomachiuna.jp/
©MTK
More Information
For more information, check out our previous articles on Otomachi Una!
VOCALOIDs Sugar and Spicy Are Otomachi Una!
New Demo Song for Otomachi Una
Otomachi Una Demo for Sugar and Spicy Revealed!
VOCALOIDs Sugar and Spicy Announced!
You can also check out the official Otomachi Una website as well as Internet Co.'s product page.