It has been five years since Luo Tianyi's debut and the Chinese VOCALOID fans finally got their first Vsinger live concert last Saturday!
For the first Chinese VOCALOID concert, Vsinger's live concert definitely achieved a great success. However, it wasn't Tianyi's first time performing at the Shanghai Mercedes-Benz Arena. Her V4 debut was at the "Bilibili Macro Link 2016" last year. You can find out more about Luo Tianyi V4 here, and her V4 debut here.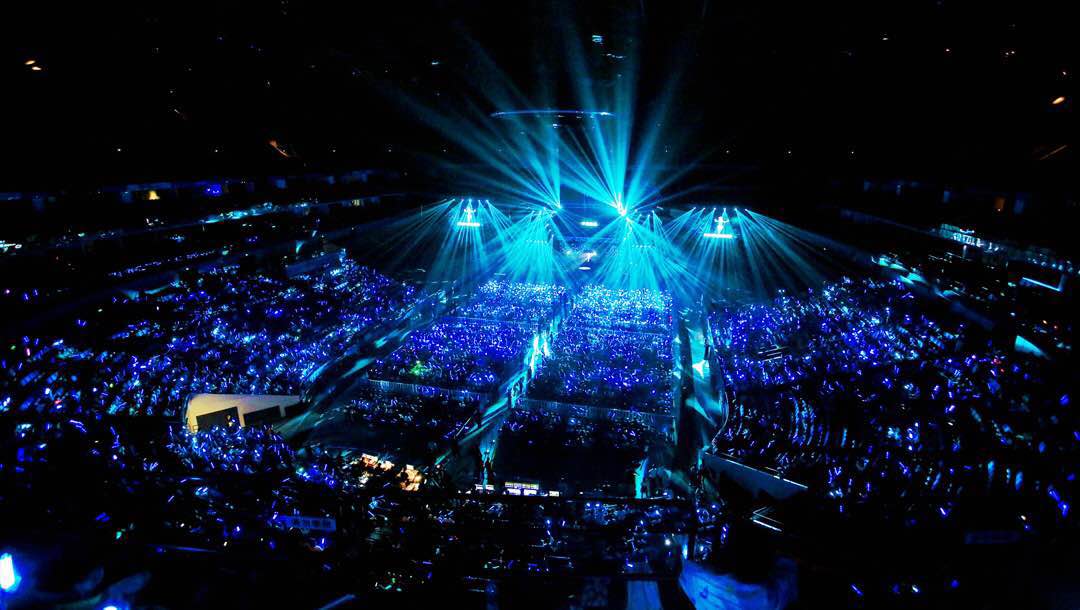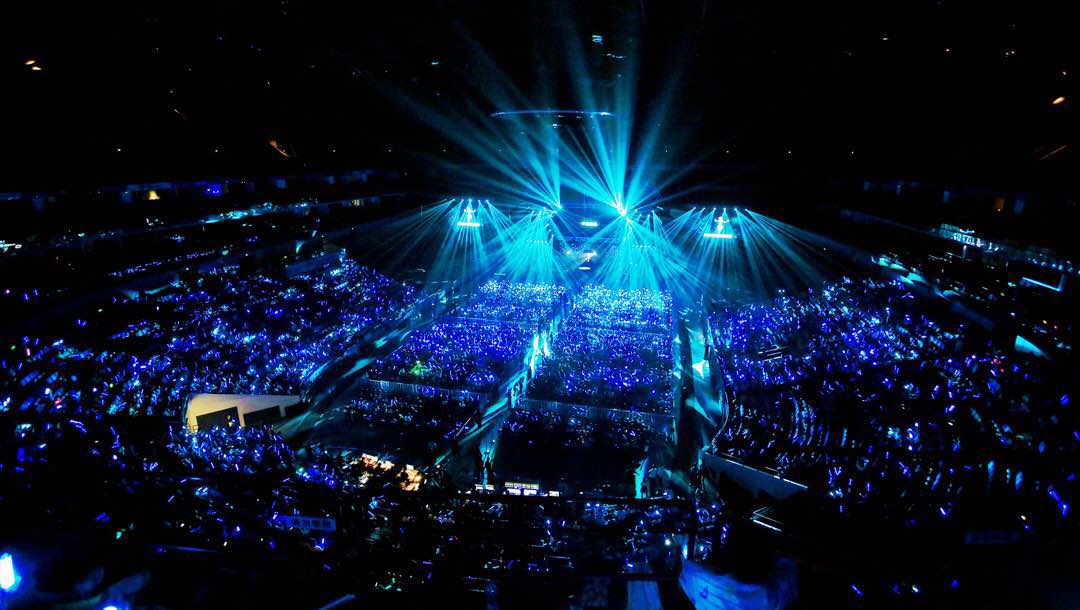 The concert was about three hours long. Tianyi sang a lot of popular songs uploaded all the way back from 2012 and newer hits as recent as 2017. It covered all of the Chinese VOCALOID love from the past five years! If some of you watched the live stream, you could definitely feel the impressive passion of the fans.
As we mentioned before, the concert had some guests including the famous idol Aya Uchida, the famous dancer みうめ (Miume) & 217, as well as the singer Vae. It was also the first appearance on stage for Yuezheng Longya, YANHE, and the long-awaited Mo Qingxian and Zhiyu Moke.
Vsinger announced the concert setlist a few days before the concert. However, Vsinger also included a couple of special surprises in the form of hidden tracks featuring Mo Qingxian and Zhiyu Moke. These characters were announced with Luo Tianyi in 2012 and their voice banks were just announced earlier this year, so fans have waited a long time for them!
We're looking forward to their release!
As for the three Japanese guests, they also surprised us! Many fans were confused about their reveal before the concert, yet nobody could have ever guessed the real reason— the reveal of Tianyi's V4 Japanese bank! When fans heard the first lines of "Gokuraku Jodo," everyone went crazy at that moment! In addition, the scene of our synthetic singers dancing with real dancers was absolutely creative! Tianyi sang two songs with Aya Uchida, "Floating Heart" and "Sweet Dreamer." People could not have imagined a better stage when they saw two sweet idols performing together!
Weeks ago, Tianyi had appeared as a special guest at Vae aka Xu Song's personal concert. This time, he also came as a special guest! They performed "Midnight Bookstore" together. Vae was possibly the first man to ever receive a heart form Tianyi herself.
Yuezheng Longya performed his demo "In Your Breath." His handsome and unique male charm attracted a great number of female fans and added a new style to this big family! We were glad to see more excellent performances from him!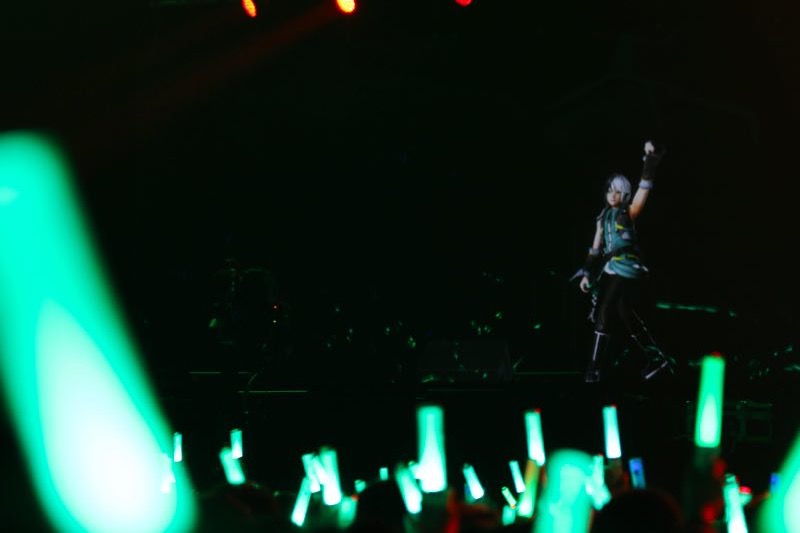 YANHE, with her fresh and light voice, shapes a different style from other girl VOCALOIDs. She's not sweet, yet she's impressively cool. In this concert, she performed her demo song "Rain of Dream" composed by Dr. Yun and another popular song, "The Age of Sword and Blade." She even performed a special sword dance! In a way, she's cuter than anyone else.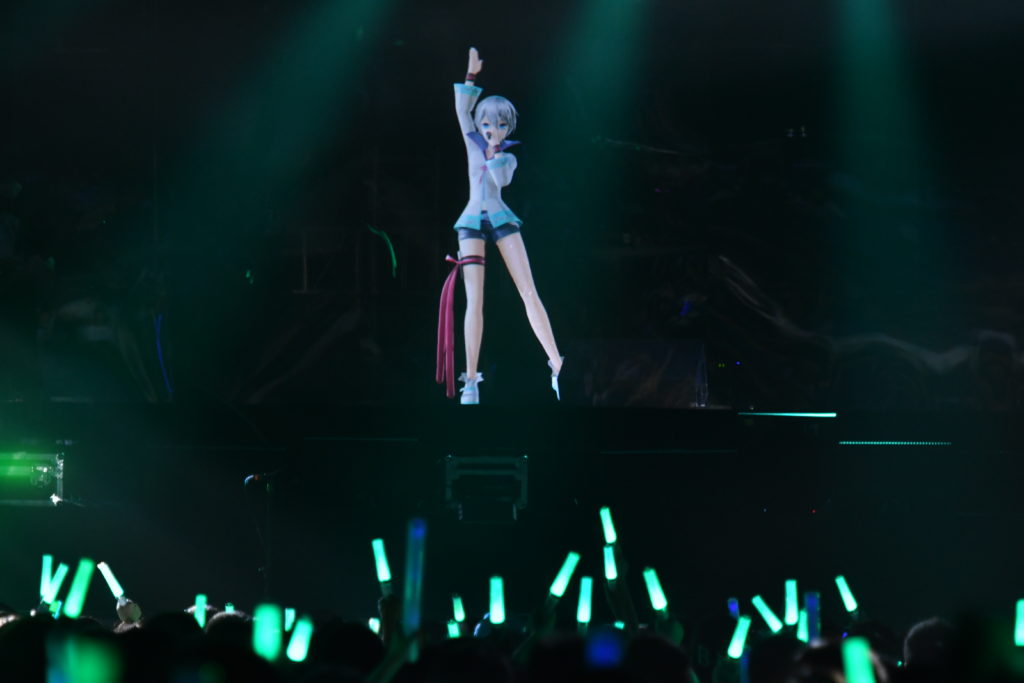 All the characters had a special support color in this concert. For example, the classic 66CCFF blue for Tianyi, and the 00FFCC green for YANHE. But, the brightest color in the concert is always the red for Yuezheng Ling, our sparky princess. In this concert, Yuezheng Ling performed her demo song "Dream Words" and "Nine-Nine Eighty-One." Every time Ling appeared on the stage, even the air was burning with her voice!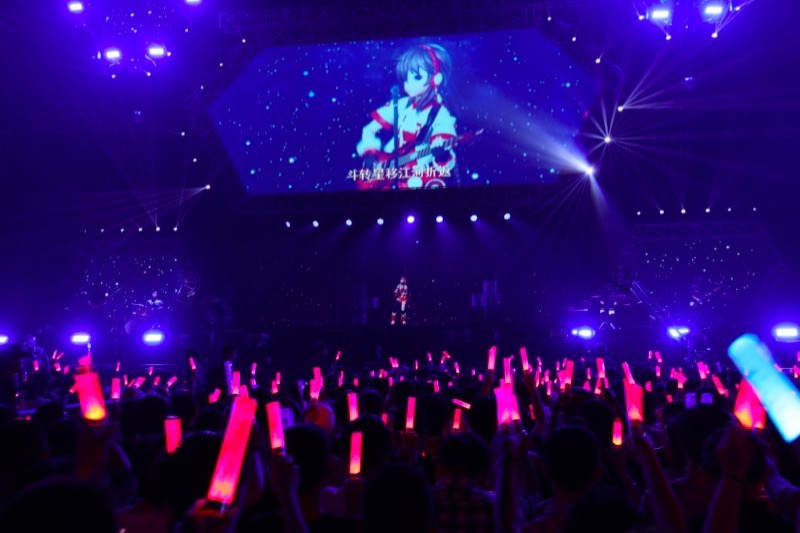 At last, let's talk about our main character, Luo Tianyi. Her performance showed the pretty work of this concert from every aspect. There were at least five models for Tianyi. Some models exactly reproduced the image of her original videos, such as the beautiful scene that Tianyi and Ling are singing and dancing together in "March Rain." The marvelous moment shocked everyone.
About the Merchandise
It's a pity that all of the merchandise sold out so quickly, so we don't have any images yet. VNN will bring you the information about the concert merch as soon as possible.
Vsinger's live concert was incredibly excellent! We are happy and honored to have enjoyed such a party for Chinese VOCALOID fans. Let's look forward to next year's concert, and dedicate more love to Tianyi and her fellows! It is said that another Chinese VOCALOID, Stardust, will have a concert this year as well. We also plan to attend her performance!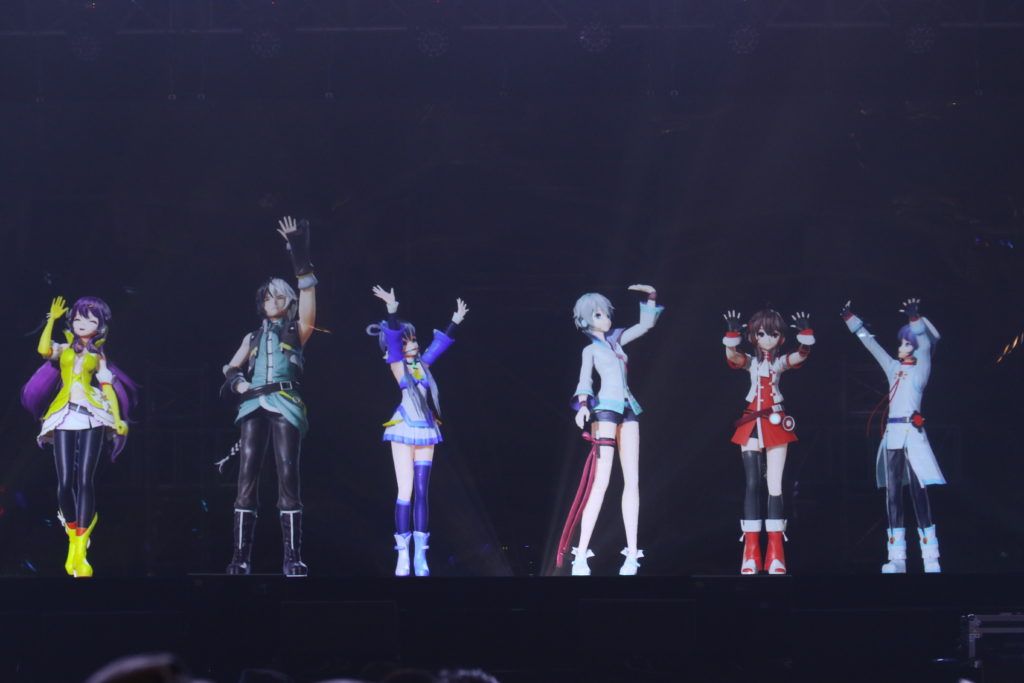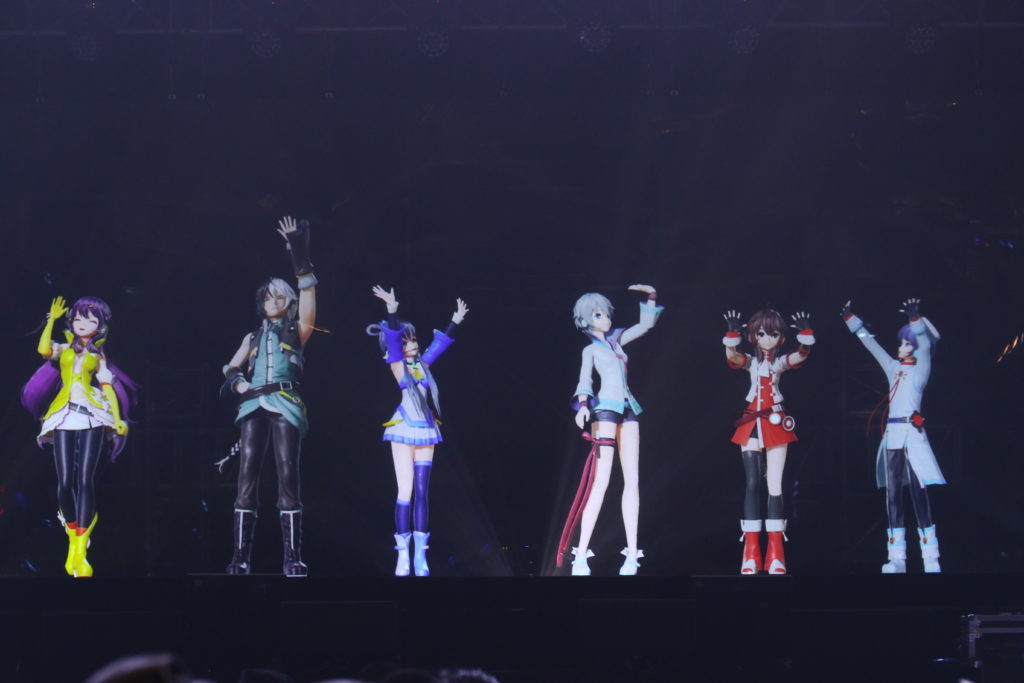 Special thanks to the photographer.