Since the beginning, a few of Vsinger's characters were available in Zyon, such as Luo Tianyi and Yanhe, but now, we have another addition to the list of VOCALOID characters available in Zyon! Alongside VOCALOIDs like Luo Tianyi, YanHe, Mayu, Zing as well as the Alter/Ego ALYS, we now have the option of Yuezheng Ling! There is also several other of Zyon's characters available as well as multiple themes for each VOCALOIDs and other characters.
Login and Leader-boards
There have been many updates to Zyon recently. Unlike previously, were you did not need a login, now you can create an account and login. Although you do not need to login, you can play in offline mode, but you will not have access to all of the features. Also note that everyone's score has been reset for online mode, if you check offline mode, your old scores will be saved. Along with this, there is now a revamped ranking system built in the game. The skill and score ranking is still there, however now we have a leader-board for each song that you are able to see before playing.
Events
For those of you who have played other rhythm games like Love Live! School Idol Festival and Dynamix, you should be familiar with this system, Zyon now has an event system as well! Essentially, for a limited period of time you can play a certain amount of songs that give you rewards, these include; Songs, characters, tokens and so on. You can collect these by clearing each song in the event were you will then select one of 3 random tokens. Once selected it will generate an item for the one chosen.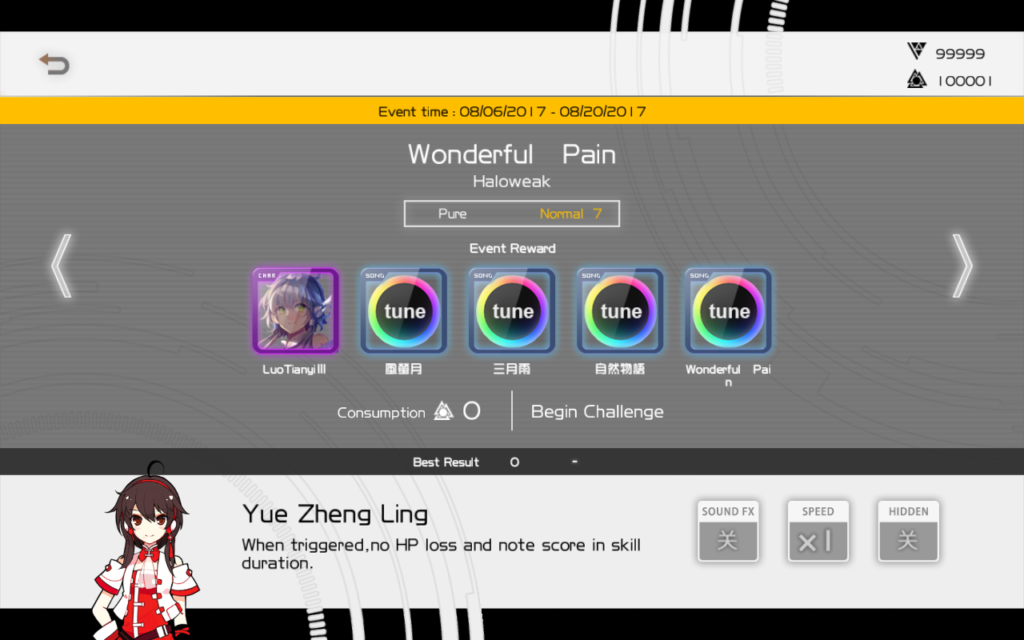 Summons
Another new feature is the summon, every some many hours you will be able to do one summon for free, at which you will receive one item at random. If you would like to speed up the summon process you may use some items in order to do it again. Best of luck!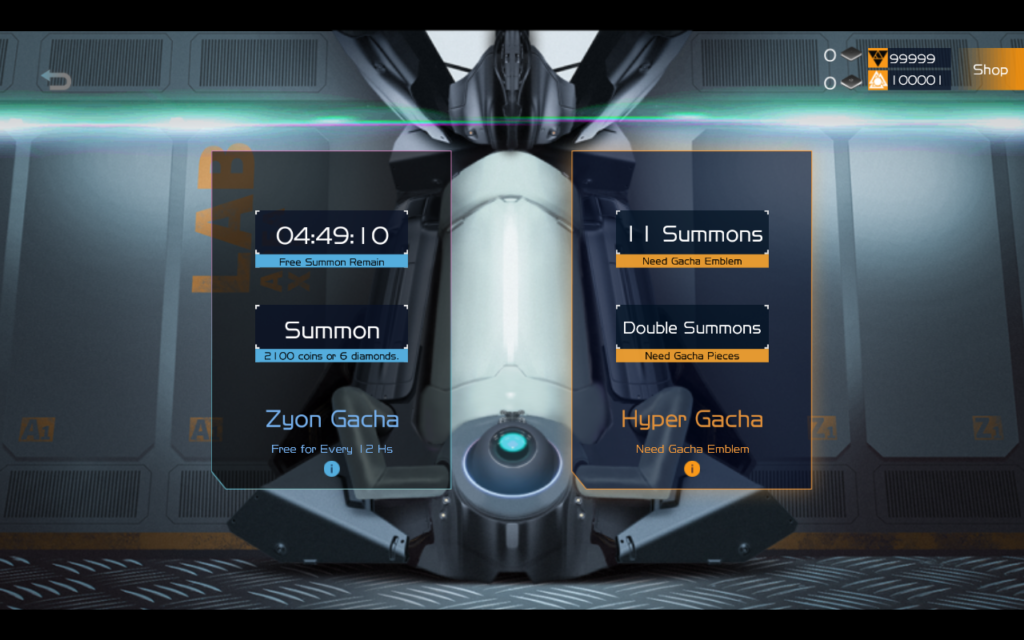 Daily login bonus
If you login everyday you will receive a different bonus of different items. Make sure to login when you can to collect these!
Gameplay
If you would like to see Yuezheng's theme in action, look no further! I (Monds) have uploaded a video for you guys featuring one of the new songs "普通DISCO (Ordinary DISCO)" by ilem. Other VOCALOID songs included in this new update are "Nyanyanyanyanyanyanya" Mayu version as well as "飞跃乌托邦 (Fly over Utopia)" by 动点P.
For all other information on Zyon check out our other article here.
Links
For all future updates, you can follow them on their official Facebook page.