Hello bunnies! Zhiyu Moke's birthday is coming up! On December 10th at midnight (CST), there will be a celebration PV of his debut song, Virtual Teenager (虚拟少年) on Bilibili for his birthday. It is composed by Himmel, with qqq-kun as tuner and lyrics by 大♂古. The song originally debuted at Bilibili Macro Link in 2017 as his demo song.
At 18:00 (CST) they will release a new song, titled "Follow Me". Finally, he will be getting limited edition merch: a wood print and an acrylic stand, both set at 128 Yuan, along with the commemorative illustration of Catcan.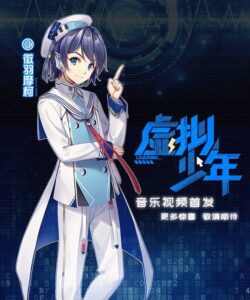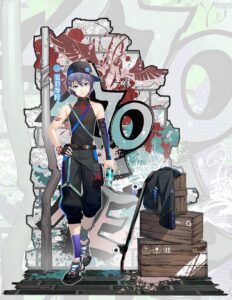 There is also an official video announcing his birthday! Wow, he's such a rebel! I'm so excited! In his video, he says:
"Hey guys, I'm Zhiyu Moke. I'll be celebrating my birthday on December 10th – I hope to see you there. The virtual boy will return as promised… I'll be waiting!"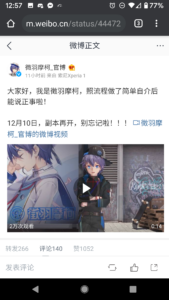 You can find the official video on Weibo here. You can also find the announcement post on Weibo here!
UPDATE: The official video has now been uploaded on Weibo, you can watch it here!