Here we come come with some more merchandise for GUMI 's 10th Anniversary! This acrylic stand is absolutely adorable and will nicely store any of your beloved glasses!
GUMI Keeping Glasses for You!
Any one who owns glasses would love to see their favorite character wearing it and storing it for them, and we are sure even GUMI fans would love to do, then why don't we have a look at this awesome acrylic stand they introduced few hours ago?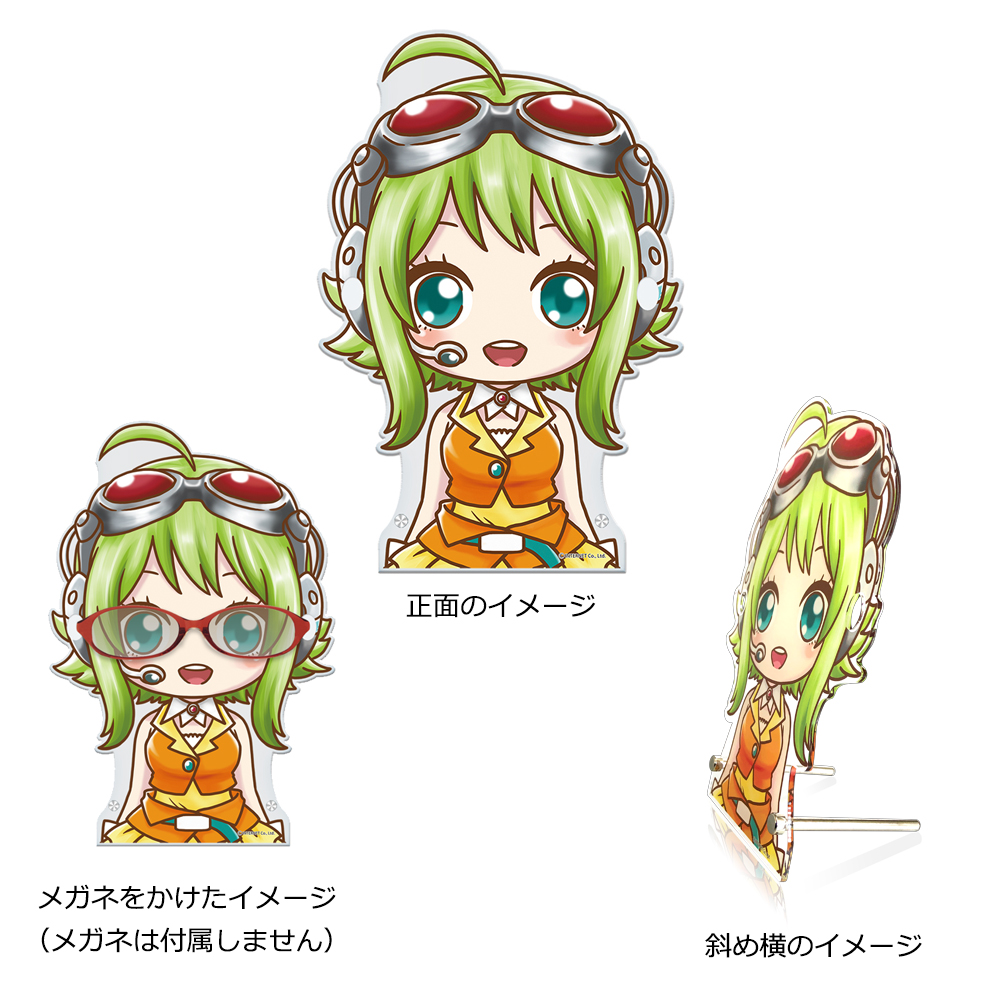 Having a size of 170 x 240mm, this stand will look awesomely with your glasses on it! It is only priced 4,800 JPY and will release on August 29th via Amazon Japan!
Are you interested perhaps? Then click here to pre-order yours!
Please remember you might need some help to get this item outside Japan!
Giveaway on Twitter
But there is more for those that follow her on Twitter! They are also holding a campaign over there, and you might be able to win one of three of those stands for yourself!
🎀GUMI誕生10周年記念オリジナル👓メガネスタンドを8/29に発売❗発売を記念してメガネスタンドを3名様にプレゼント🎁

1. @GUMIfromMegpoid をフォロー
2. この投稿をRT
3. 当選者様にはDMでご連絡

応募締切は8/28
ご応募をお待ちしていますhttps://t.co/54gis576Ch#GUMI#Megpoid#メグッポイド pic.twitter.com/o4HD4EJrrH

— GUMI from Megpoid (@GUMIfromMegpoid) August 23, 2019
Participating is fairly simple:
Follow GUMI on her official Twitter account.
Retweet their campaign tweet above.
The deadline is August 28th and winners will be contacted through Twitter's DM, so keep your eyes wide open!
Source
Show off you love for this adorable Virtual Singer and fill your life by bringing more of her merchandise at home! There were many other items that were previously introduced by Internet Co. Ltd, you can check them out here!
Remember to stay tuned with us on VNN for more exciting news!
You can find GUMI on Facebook and Twitter
Same goes for Internet Co. Ltd, which also has english-speaker social medias! Find them on Facebook (Japanese/English) or Twitter (Japanese/English).
Official Goods Page