A prototype for the much anticipated MEIKO Hanairogoromo wersion (Flower Outfit wersion) has been revealed! After the Hanairogoromo Miku 1/8 scale was released earlier this year and featured an illustration by fujichoko that showed every Crypton VOCALOID, fans were eager to see scale figures for all the Crypton VOCALOIDs. And it seems MEIKO is next in line!
At the moment, we're unsure if orders will be for Japan only or if websites will sell MEIKO like they did with Miku.
【雪ミク スカイタウン】キャラバン情報③!なんとなんと!キャラバン@名古屋に特別展示が登場!「MEIKO~花色衣~」の原型初公開です!★初スケールフィギュア化のMEIKOさん、はんなり美しいその姿を是非ご自分の目で体験して下さい! pic.twitter.com/79nClWKuRg

— 雪ミク 公式(初音ミク) (@cfm_snowmiku) June 3, 2016
Translation: "Snow Miku Countdown Caravan" news #3! A new special exhibit debuting at Nagoya: the "MEIKO ~Flower Outfit~" prototype! Come and behold this newly-created, gorgeous scale figure with your own eyes!"
@cfm_snowmiku 名古屋まで来られないという方は、画像でお楽しみ下さい…(*´▽`*)!お越し頂ける方は是非アニメイト名古屋まで★ pic.twitter.com/Pxn6w6jBaB

— 雪ミク 公式(初音ミク) (@cfm_snowmiku) June 3, 2016
Those able to go to the Animate store in Nagoya can see the figure in person, while fans around the world have been given a glimpse thanks to the Snow Miku Sky Town Twitter.
There are currently no plans for this prototype to be displayed anywhere else but Nagoya, where it will be open to view 24/7 (until 6/19). Details on release and preorder dates are to be announced, so look forward to them! KAITO is in the works as well, so there's something else to look forward to!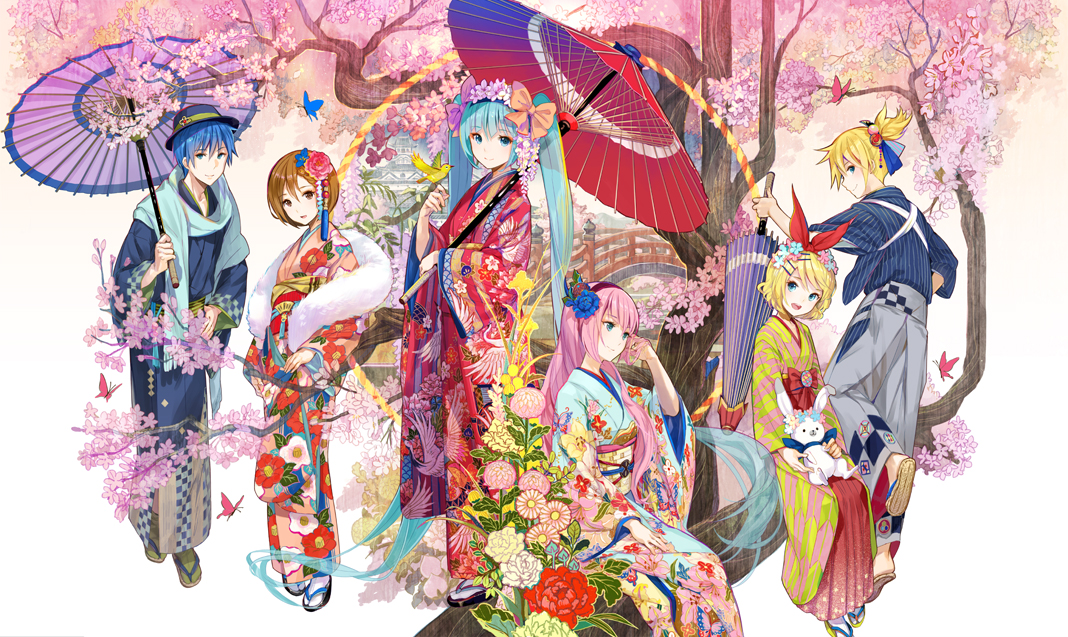 This figure actually marks the first scale figure of MEIKO, making this year a hopeful year of firsts for Crypton's first female VOCALOID. Good Smile Company has been teasing a MEIKO figma for quite some time now. According to their Twitter, KAITO is currently in production. While KAITO has a figma already, the Hanairogoromo version 1/8 scale will likely be his first scale figure also.