WonFes is that special biannual time of the year where figure lovers and collectors get to see what companies are planning to release in the coming months. For VOCALOID fans, WonFes is always a treat. And Winter WonFes is extra special thanks to the Snow Miku goodies! Here are our Winter Wonder Festival 2016 VOCALOID highlights.
Hatsune Miku Figures
For image sources, click the names in the bulleted list.
In addition, the collaboration between iDoll and Nendoroid featuring Miku was also displayed at the event. This Nendoroid has a life of her own and can talk and sing when you speak to her. A concept video featuring the song "Hajimete no Oto" by malo can be viewed on YouTube.
---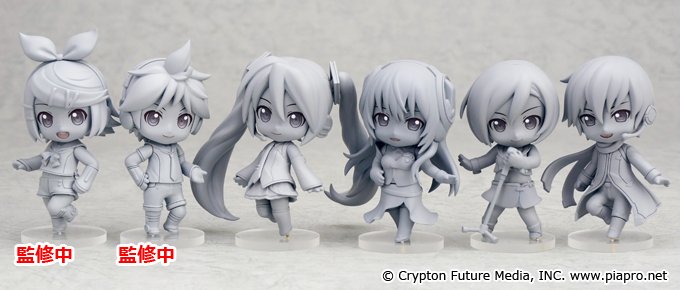 For all Crypton fans, there's a new line of Nendoroid Petites coming out featuring KAITO, MEIKO, and Miku in their V3 designs while Luka, Rin, and Len rock their V4X designs. These petites, called the "Nendoroid Petite: Hatsune Miku Selection Renewal" currently don't have a set release date or price. However, lots of fans are already looking forward to them! Twitter user mfMikudayo managed to get some very nice close-ups of the figures.
---
Previously Announced Figures
There were a few figures that were previously announced but popped up at WonFes where people could get much better quality pictures of them. Both the ONE and Yuzuki Yukari Lin scaled figures were at the event.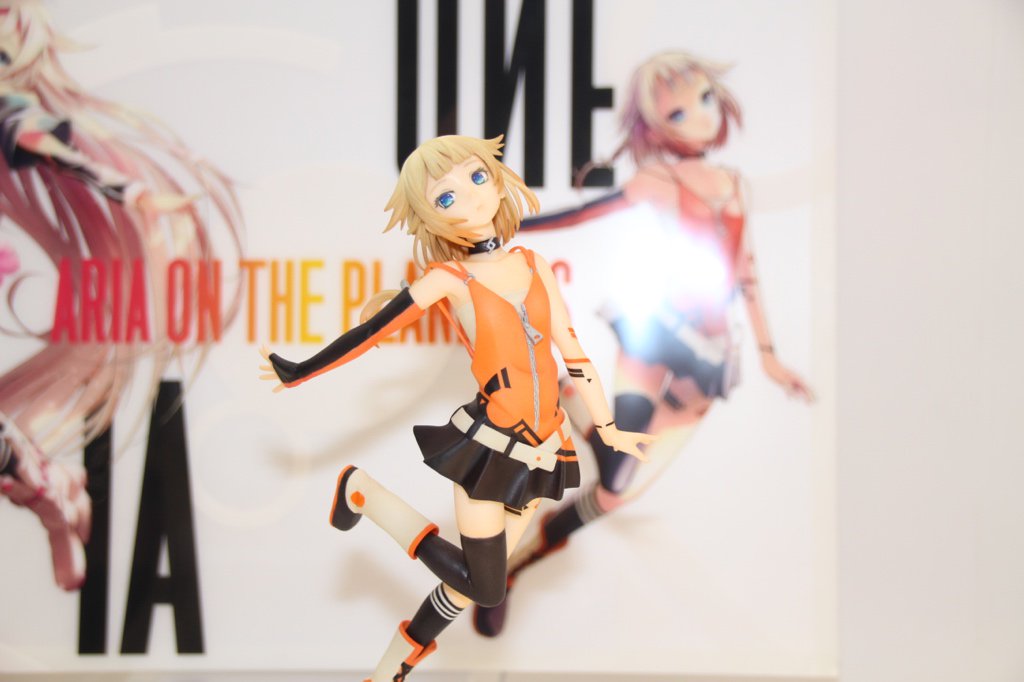 While it seems Twitter users only managed ONE, who was mentioned during the ONE and IA Anniversary event, there were lots of pictures of the 1/8 scale Yuzuki Yukari Lin figure finally painted, courtesy of daimyun_24 and tatsu_0610. As we mentioned before, the figure will be manufactured by Pulchra and priced at 12,800 yen. The release date is sometime this year.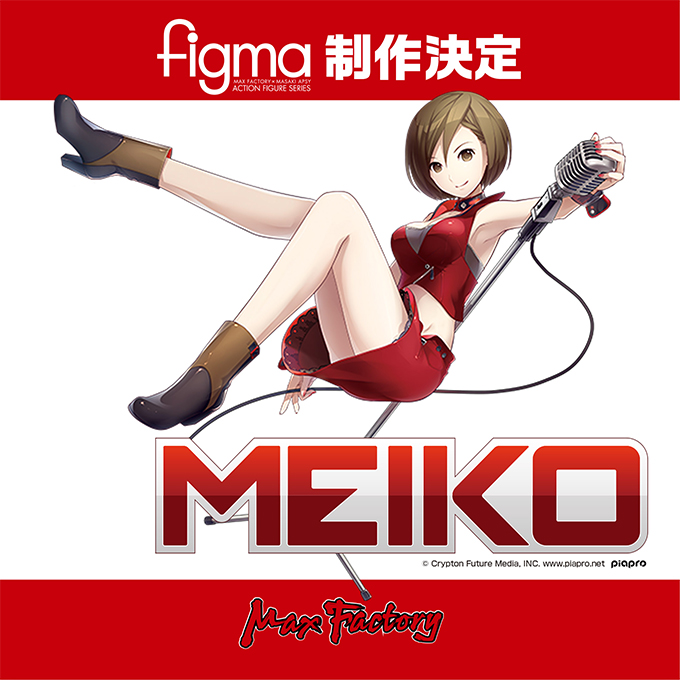 The previously announced MEIKO figma that first made news during its "reveal" on MEIKO's birthday now has an official teaser image on the GSC wall and their Winter WonFes website of upcoming figures. While no price, release date, or prototype are available at the moment, we can definitely say MEIKO is getting some love.
The figma appears to be based on her V3 design and will be produced by Max Factory. But all other information on the figma is unknown at this time.
In addition, it seems that the previously announced 1/4 scale Luka V4X has fallen off the radar. Whether no one took pictures of her teaser image on the GSC wall or the image was no longer there, we're unable to say. However, there was no prototype shown so fans are hoping she's still in the making.
Should we hear anything about the figure, we will be sure to update this article and let everyone know.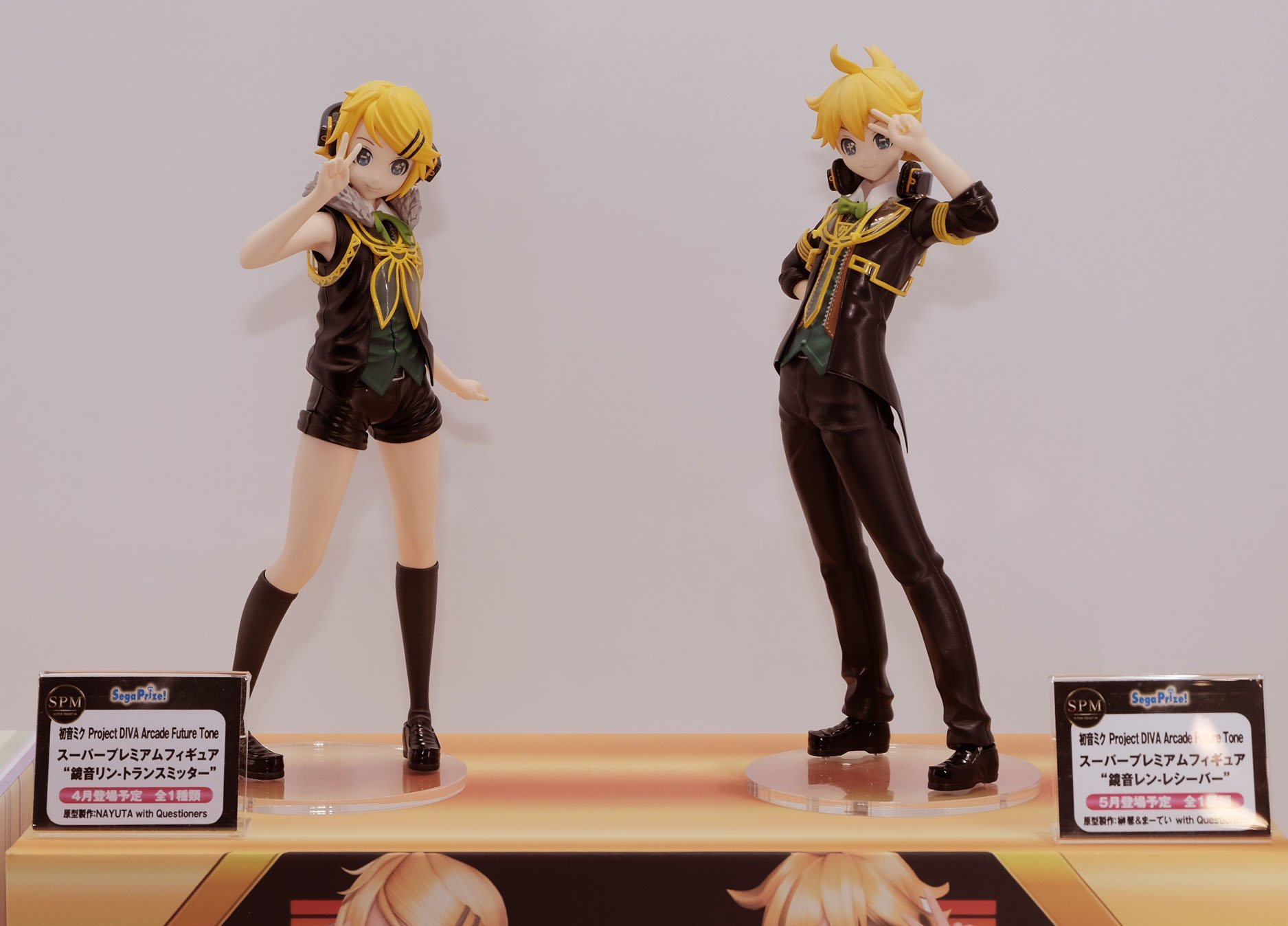 Finally, the Transmitter Rin and Receiver Len prize figures were shown at WonFes. While these were announced a few months ago, this is the first time fans were able to see them up close and take high quality pictures of the two. At the moment, there's no release date announced for these two. So be sure to follow us so you know when to start stalking resale websites for the duo!
---
Figure Teaser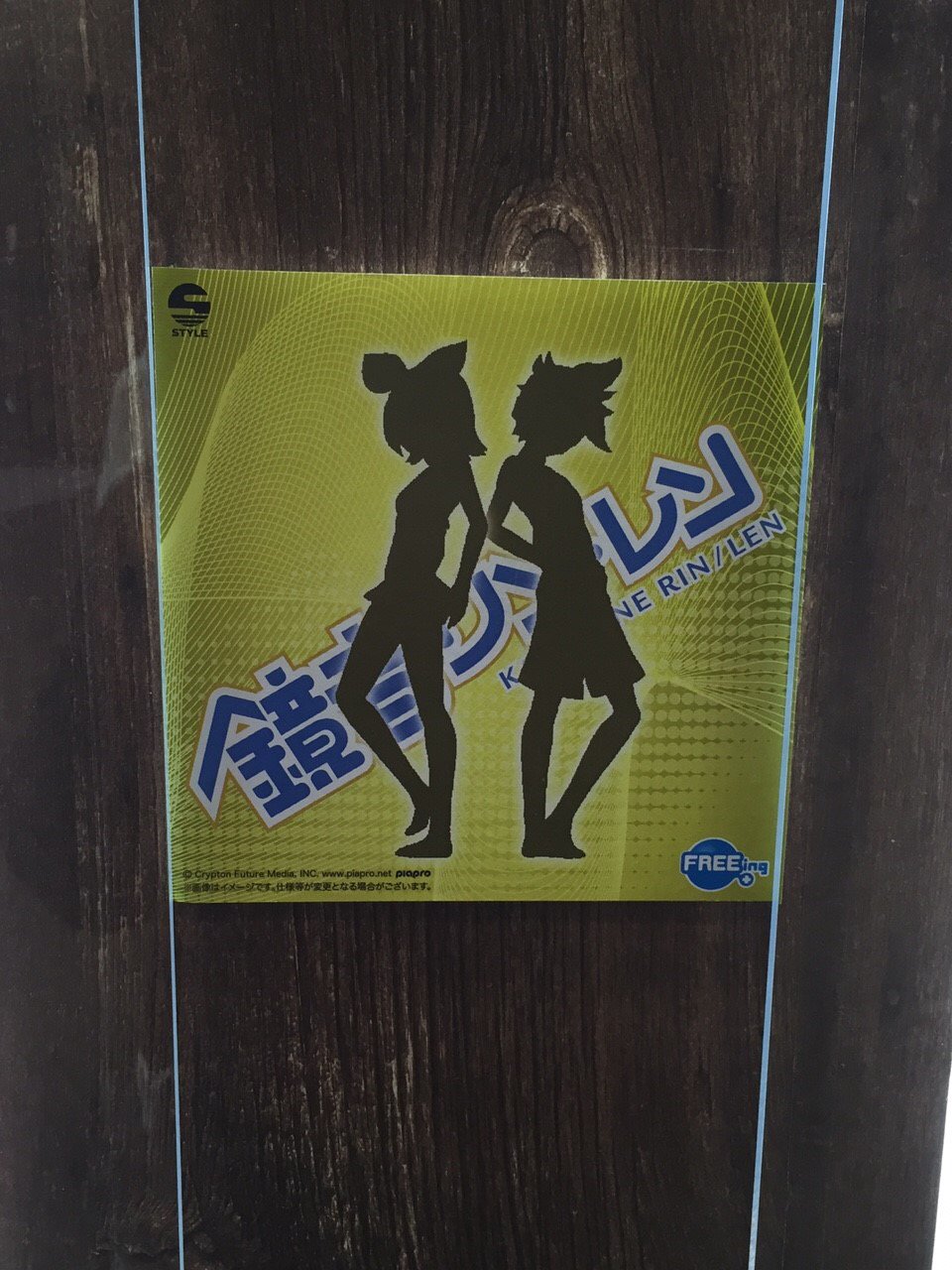 Last WonFes, a new series of figures by Freeing was partially revealed. We saw 1/12 scaled figures of Miku and Luka in swimsuits. These became the first figures to be part of a new, smaller scaled line called 'SMALL & STYLISH' or S-style for short.
Seeing as how these figures are definitely not the V2, Append, or V4X designs and that the figures are being made by Freeing, it's safe to assume Kagamine fans will be able to get some small and stylish figures of Rin and Len in bathing suits.
If this is the case, fans can expect to pick up the 1/12 scaled figures for about ¥ 2,759 each before tax.
However, none of this is confirmed. The teaser image only mentions the names of the Kagamines, Freeing, and copyright notices.
If any more information comes out, we will be sure to update everyone.
---
Good Smile Racing Reveals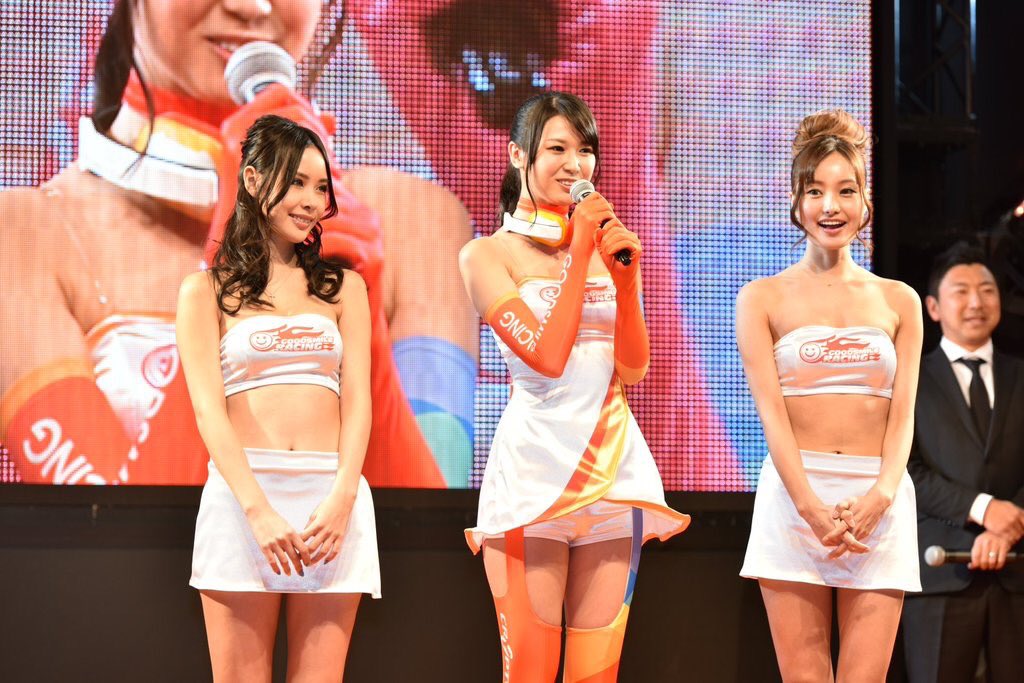 Besides the Racing Miku 2016 Nendoroid prototype, Good Smile Racing also revealed the design of their 2016 car as well as the outfits their racing queens will wear this year.
アンベール! #fightgsr https://t.co/ACR1uSwtWF

— GSRスエミィー (@gsr_swemy) February 7, 2016
---
WonFes Exclusives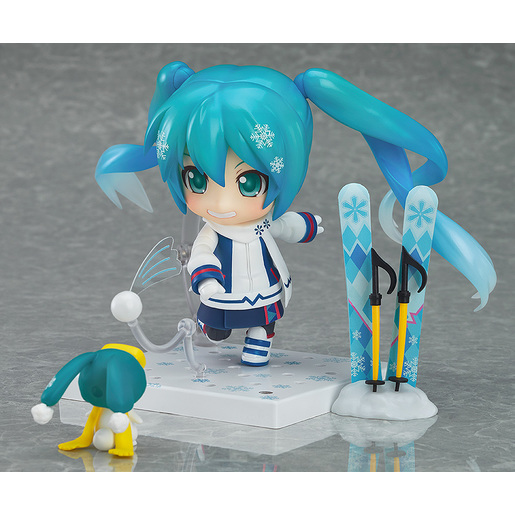 Just like any WonFes, there are exclusive items to be had! However, Winter WonFes brings the very special Snow Miku. This year, Snow Miku 2016: Snow Owl version is available in both Nendoroid and figma form. Be sure to pick them up at the Good Smile Company Online Shop as they are GSC exclusives. Orders close on February 15th at 21:00 JST unless "the too many units are ordered" is before then. (In other words, grab them now or they may be gone.)
As always, you don't have to pay for the figures up front. You can preorder now and won't have to pay until shipping preparations begin.
Nendoroid Snow Miku: Snow Owl Version Preorders
Figma Snow Miku: Snow Owl Version Preorders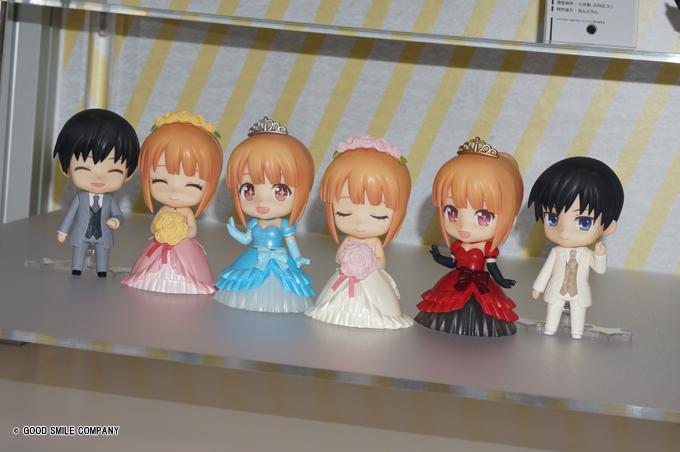 In addition, while it's not completely VOCALOID related, there is something many VOCALOID fans will likely want to grab as well: Nendoroid More: Dress-up Wedding. Now everyone can put their waifus and husbandos into proper marriage attire. Or just put Len in a dress.
---
Sources: Mikufan.com, WHL4U Gallery, Twitter @mfMikudayo, Twitter @gsc_mamitan, Twitter @gsc_kahotan, Twitter @tatsu_0610, Twitter @daimyun_24, Twitter @2tohei, Twitter @outsumiya, Twitter @t_minatsuk, Twitter @gsr_swemy, Twitter @figsoku, Twitter @seganewsnavi, Twitter @unsoluble_sugar