If you didn't already have enough merchandise from Moeyu, there is plenty more to be found and we can probably expect many more in the future! Let's look at whats new in store for Stardust and Haiyi!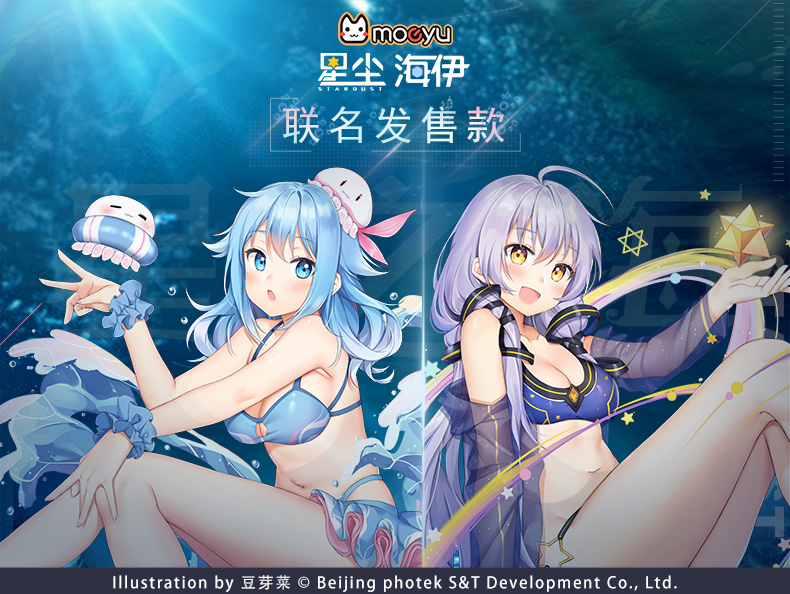 Stardust T-shirt
You can buy this lovely blue shirt with Stardust written on it for a price of 88 RMB here.
Button up shirt
If you are looking for a fancier look while wearing a Stardust shirt then you can purchase this button up shirt here for 138 RMB.
Pendant
A variety of new pendants are also available for you to attach on your bag for some added decorations of Haiyi and Stardust on the go! You can purchase them here for a sale price of 28 RMB each instead of the regular 56 RMB.
Notepads
Now you can bring Stardust along with you whenever you have a need to take some notes for only 19.80 RMB here!
Mousepads
Does your computer desk look boring? Why not add a nice Stardust mousepad to brighten up the mood on your computer desk! The first one can be purchased at a cost of 69 RMB while the second one pictured above is priced at a cheaper 49 RMB. The mousepads can be purchased here!
Don't forget to stay tuned with us on VNN for more exciting news and updates!
Quadimension is on Youtube and Weibo
You can also find Stardust on Weibo, Twitter and Youtube
HaiYi can be found on Weibo!
Moeyu's TMall store and Weibo account