This VOCALOID week in review is filled with merchandise! Get your wallets ready because there's a little bit of something for everyone. Additionally, get your ears ready because a new Stardust demo was released! Finally, there's a contest looking for original songs featuring Xin Hua. Here's your VOCALOID week in review.
Second Stardust Demo Released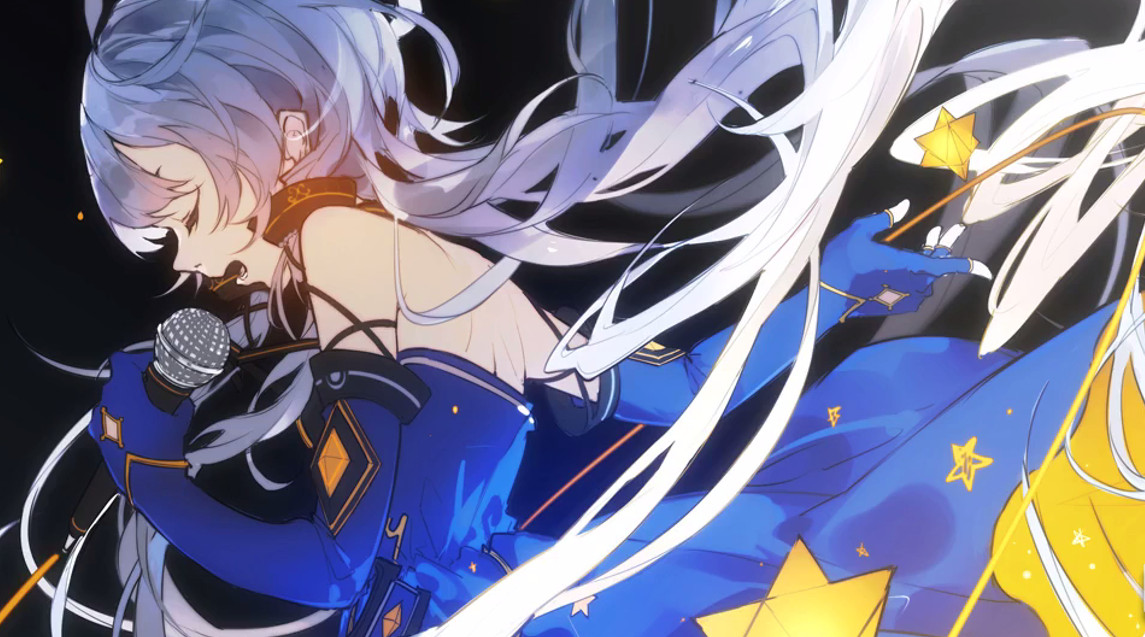 The second VOCALOID Stardust demo was recently released, this time using lyrics and tuning to showcase Stardust's abilities. The song features both lower and higher notes to give fans a taste of her range. Read more here.
Album News
V flower Album "Once in a Lifetime" Released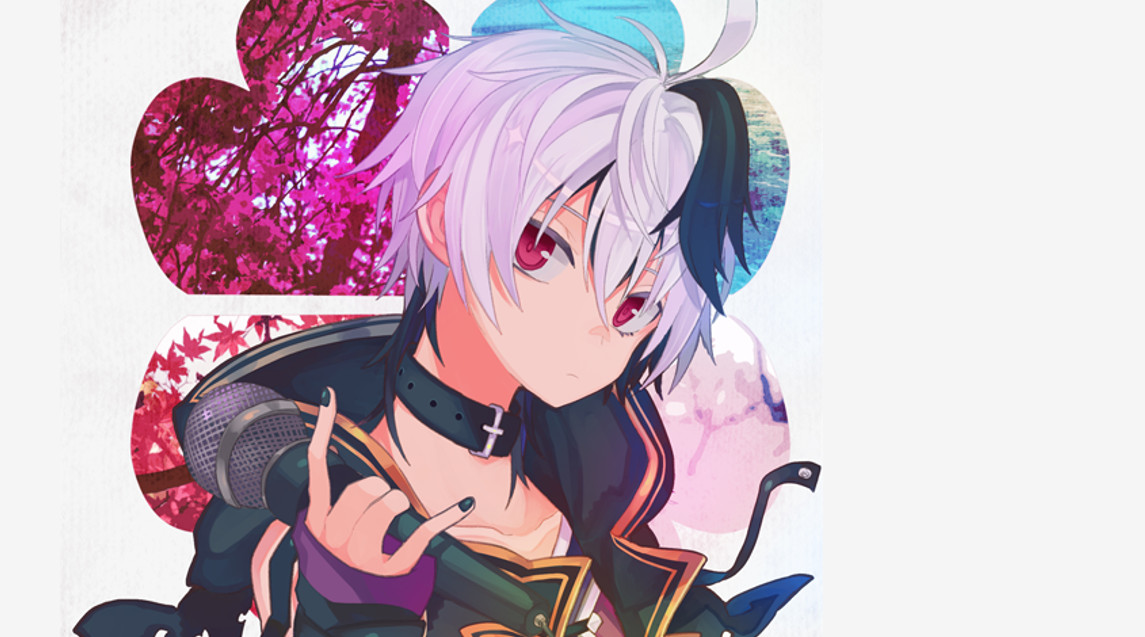 A new album featuring both v flower and v4 flower is now up for purchase both physically and digitally. The v flower album titled "一期一会" or "Ichigoichie" ("Once in a Lifetime") features songs from various producers. Downloads and physical purchases of both versions come with special bonuses. The album has 12 songs on it using quite a few different vocal ranges for the VOCALOID. For the track list and where you can get the album from, head over to the article here.
Last Three Songs for First Fukase Album Announced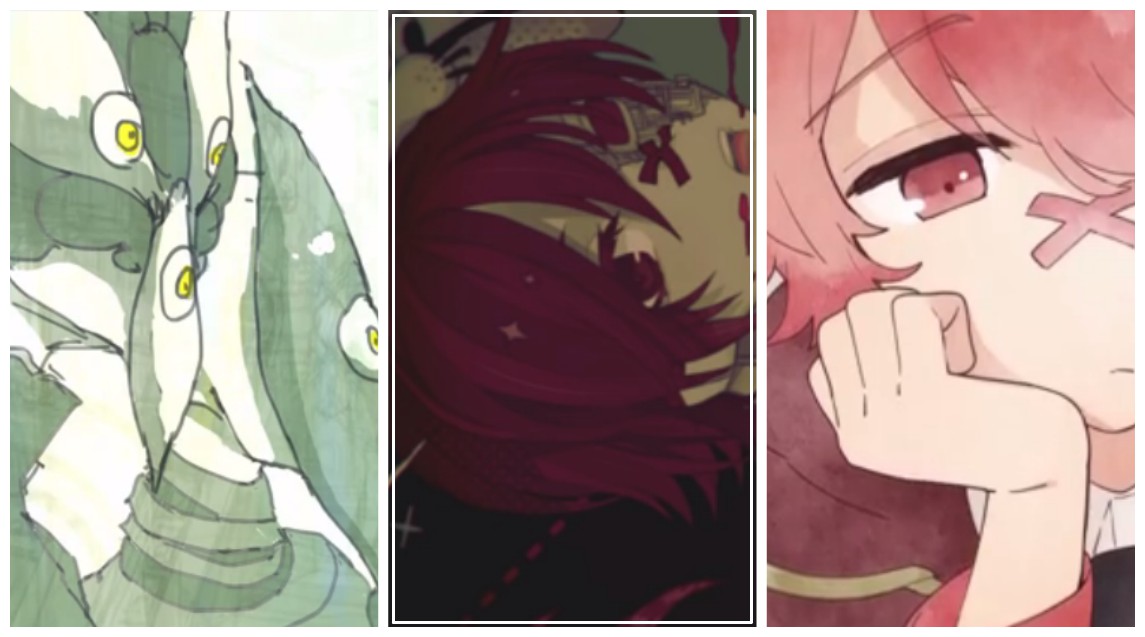 The final three songs for the first Fukase album were recently announced. As we mentioned before, the first VOCALOID Fukase album, "VOCALOID Fukase ~THE GREATEST HITS~", is set to be released at the end of March. When the album was first announced, we only knew ten of the 13 songs. For more information, including videos of the final three songs, check out the article here.
Xin Hua Contest for SOGO Mall Collaboration!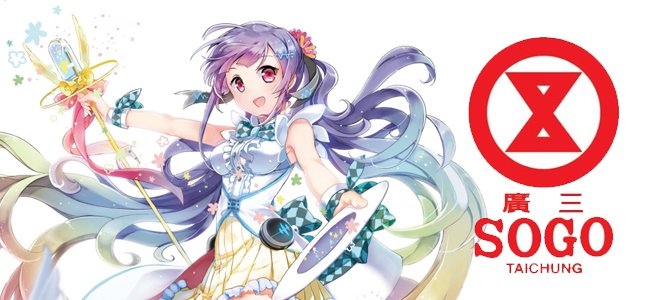 Xin Hua will be on the stage of SOGO mall for the Thanksgiving Festival!
A song contest is being held by Facio for their collaboration between Xin Hua and SOGO mall, starting from February 23rd until March 10th, 11:59 PM (UTC +08:00). The winning music will become SOGO's theme song and the promotion video will be displayed on SOGO mall's fountain for half a month. If you're interested in entering the contest, you can find the rules and how to enter here.
Miku Merch
Senbonzakura Themed PC Glasses Released by Washin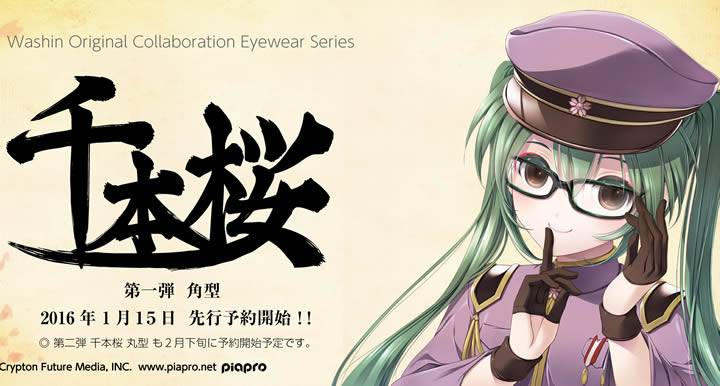 You may or may not have heard about the original Hatsune Miku: Project Diva F collaboration PC glasses by Washin, released back in 2013 (we missed writing an article on them!). The collaboration seems to have gone well for them, as they have since released Racing Miku 2014 and 2015 glasses and sunglasses. Their newest collaboration combines their frames with the design theme of Senbonzakura, the highly popular Hatsune Miku song by WhiteFlame. For pictures and more information, check out Mikufan's article.
Hatsune Miku Spring 2016 ver. Happy Kuji (Lottery) Event Now Underway!

Happy Kuji's bi-yearly lottery event is again underway in Japan for Spring 2016, with Hatsune Miku and fellow Cryptonloids taking the theme of the prize event. The event works by buying "lottery tickets" from any participating store, such as Family Mart and Animate shops. You will instantly win a prize from a random prize tier, with the higher ranked prizes being more rare. There are also prizes for buying the very last ticket from any store! For more information, check out Mikufan's article.