For those of you who don't know, VNN is more than just our main news site, as we have a few other branches under the VNN name. One of them is ProjectDIVA.net and ProjectDIVA.wiki. Originally, these sites were as they implied, meant for Project Diva. However, we felt that by focusing only on one game series with the increasing amount of rhythm games featuring VOCALOIDs out there, the most recent being Zyon, it seemed like we were limiting ourselves. With that said, we have decided to start another project that would focus on all rhythm games featuring VOCALOIDs such as Zyon, Groove Coaster, Bemagi, and more.
ProjectDIVA.net is a forum that was meant for Project Diva games originally.
Whats New?
Recently, we have made several changes to the website.
First, we have added several games to the list. The games that we have added are Zyon, Dynamix, Voez, Bemagi/Beat & Magicians, Miracle Girls Festival, and Groove Coaster. We also have other games on there such as IA/VT Colorful, Megpoid the Music, and Black★Rock Shooter: The Game.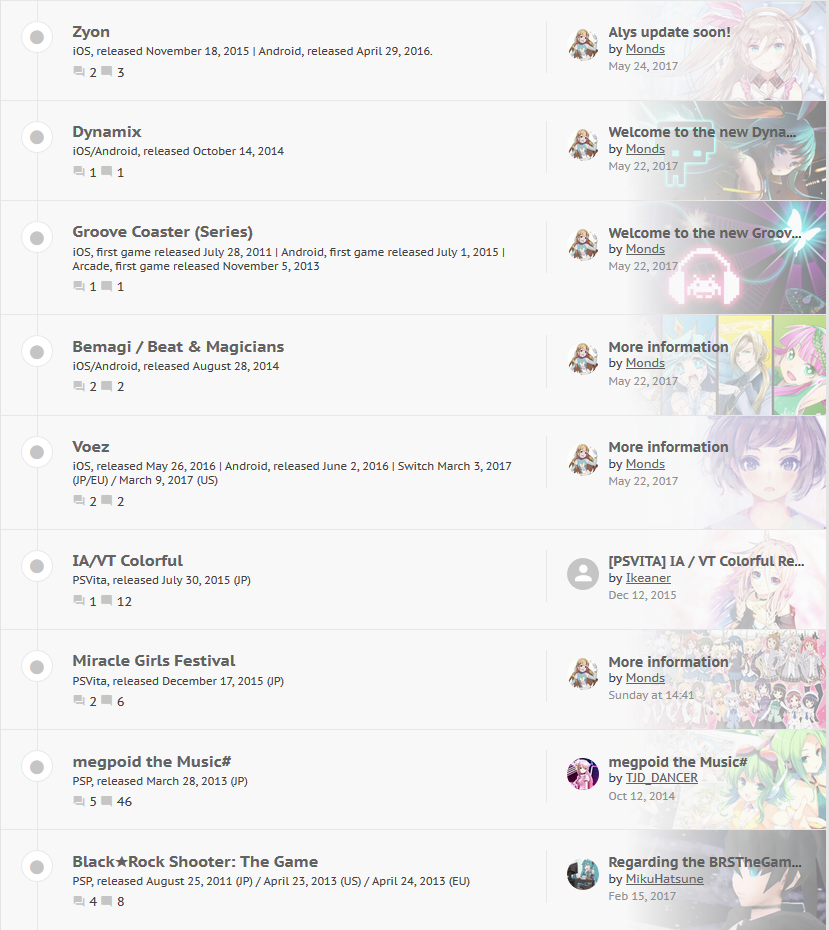 Second, we have made some updates to the main graphics of the site as well as changed the logo and slogan from "The projectDIVA community" to "Your Board for VOCALOID Rhythm games." This was to better represent the new changes as well as the beginning of our new project.

Last but not least, we have also opened up our Projectdiva.net Facebook page so that we can post VOCALOID rhythm game news, videos, and more! Make sure to like the page if you wish to keep up-to-date with all the news.

You can head on over to our website at ProjectDIVA.net and become a member!
Note: We must approve all members to join in order to eliminate spam. Therefore, if you can't post right away, give us up to 24 hours in order to check it.
We also have a section under "International forums" that is meant for other languages. At the moment, we have every language that is available on VNN. If you would like your language to be added, simply send us a message and we will add it for you.
Many more updates to come in the future, so stay tuned!
The ProjectDIVA.wiki is just as it sounds, a wiki for the games where you can find the song list, achievements, modules, and more.
Whats New?
First, we have made some changes to the navigation system in order to make things less cluttered and easier to navigate. We are also working on adding all of the games mentioned above. However, in the meantime, you can still find plenty of information on the ones already set up.
Second, we also have a Discord for people who wish to talk about the games through chat, compare scores, ask questions, or just meet people in general. We have many channels set up for different languages and discussions.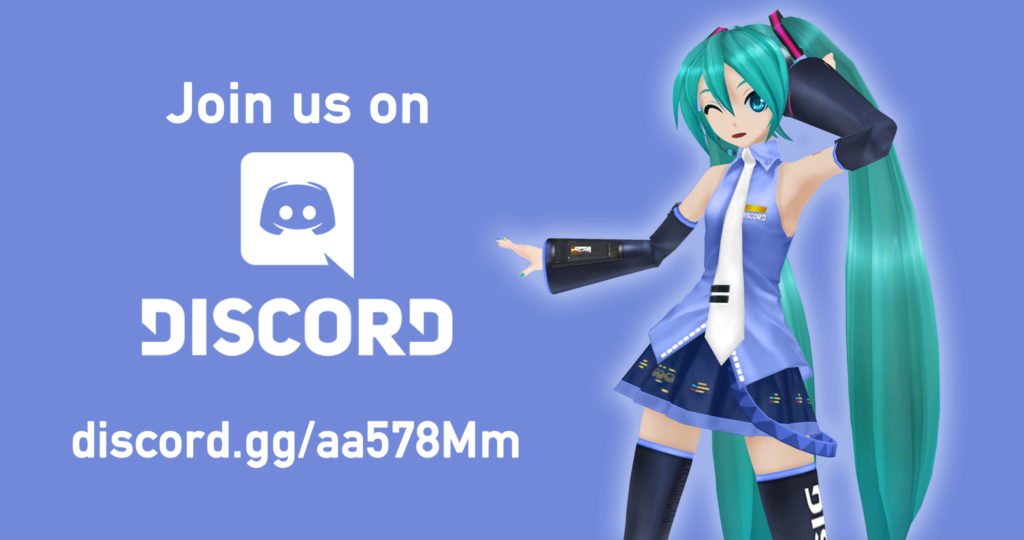 This is only the beginning of what is to come for this project, so you can expect much more to come in the future!
Links
ProjectDIVA.net Facebook Page (Will focus on all VOCALOID rhythm games)
ProjectDIVA.wiki Facebook Page (Focuses mainly on Project DIVA)
We hope that you will enjoy our new project and we hope to see you there as well. If you have any questions, feel free to message us on any of the links above or on VNN.
If you are interested in helping out in adding information on the new games to the wiki or would like to help out in general, send us a message. Also, feel free to request the addition of others game at any time.