Do you use Tumblr often and would love to have a source for all VOCALOID related things on Tumblr? Now you can! We have partnered with the VOCALOID blog "Vocaloid.News" in order to bring you all the news and much more to Tumblr!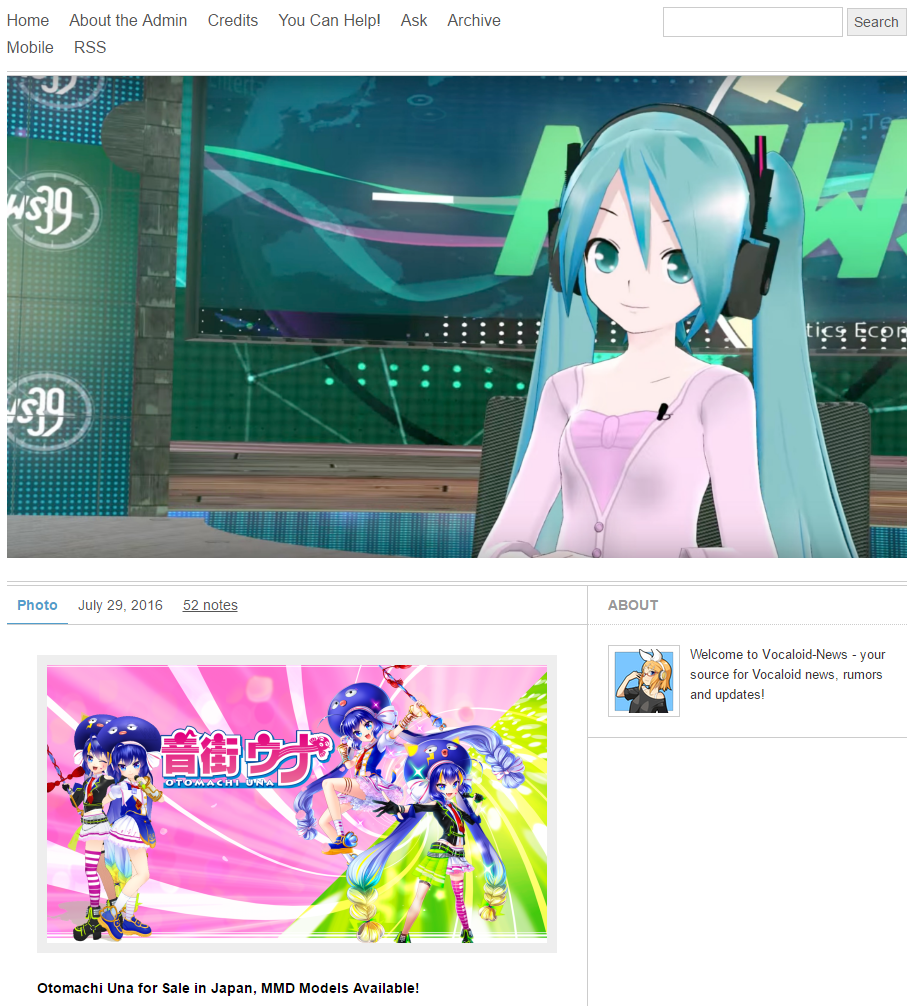 We know that everyone has their preference of social media platforms and we hope this addition will help us reach even more fans around the globe, as well as spread the love and passion for VOCALOID to as many people as possible.
Hope to see you there!
You can find the Tumblr blog here: tumblr.vocaloid.news