Western VOCALOID fans rejoice! The VOCAMERICA Kickstarter is live and ready for eager fans. In addition, the Kickstarter video gives us our first look at the DEX MMD model we spoke about earlier in action! (The previous test used motion data not made for him.)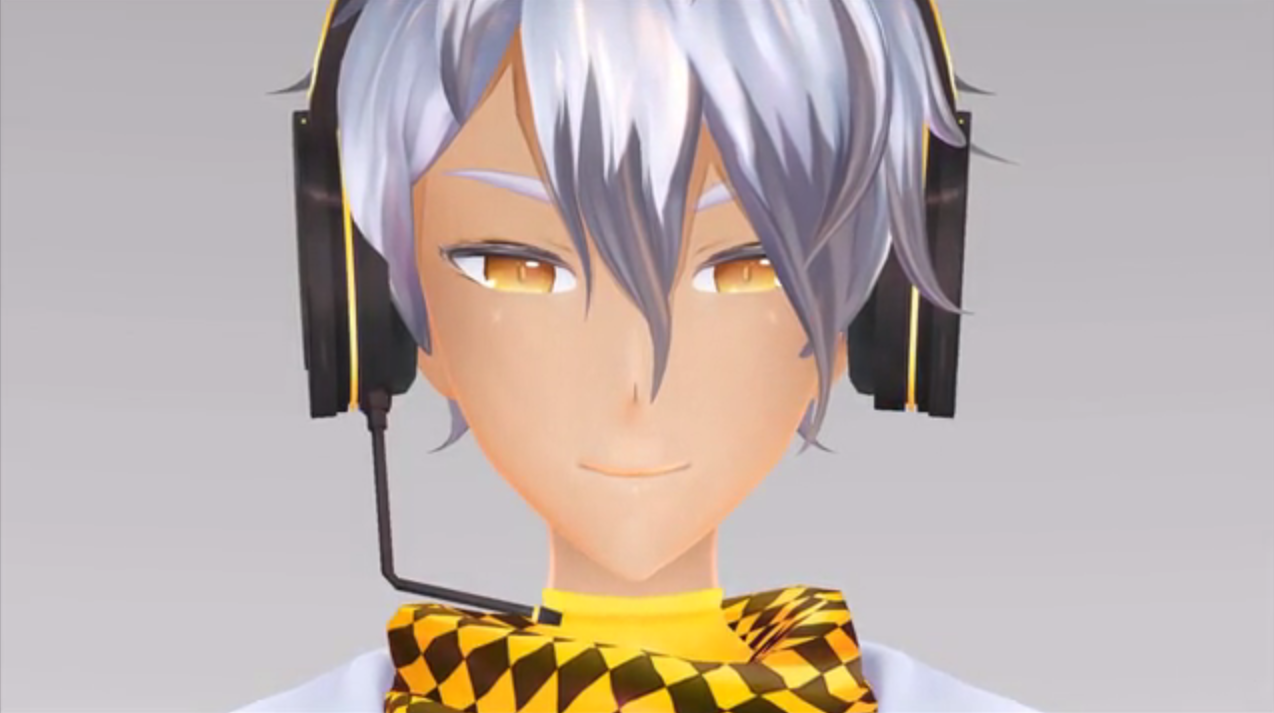 In addition to showing us the DEX MMD model in all his glory, EmpathP explains more about the concert and even gives teasers of what the merch will look like.
You can find the Kickstarter here and we'll link to it again at the end of the article.
The Kickstarter itself lays out all the information that any fan and even any curious person would want to know. It outlines everything from what VOCAMERICA is to how the VOCALOID concert phenomenon started, in addition to the usual Kickstarter information.
Stretch Goals and Rewards
Of course, most VOCALOID fans are going to be interested in not only getting VOCAMERICA going but also what happens when they do! While EmpathP noted some of the Kickstarter rewards and stretch goals in her Q&A, the Kickstarter reveals all of the information.
Stretch Goals
The first stretch goal is at $7,000 USD and is a merchandise upgrade.
At $7,000, we will have the funds we need to upgrade our merchandise. This means we will have twice the amount of CDs, T-shirts, and DVDs available for purchase after the concert, as well as bonus character items for our extra VOCALOID/UTAU performers (such as extra Keychains, Acrylic Stands, Plush Toys, Custom Glowsticks, ect.)
As mentioned previously, the next four stretch goals are more performers for later concerts. AVANNA, OLIVER, YOHIOloid and SONiKA are all planned in the stretch goals.
The final three stretch goals are equipment upgrades with the final one being $100,000 USD to allow VOCAMERICA to get their ideal projection system.
Rewards
Reward tiers range from $1 USD to $1,200 USD with lots of great perks for every tier.
Even those who donate a single dollar get access to all the online updates including previews of the concert models, choreography videos, and more. You'll also be credited as a Kickstarter sponsor and have your name listed on the official VOCAMERICA soundtrack as well as the credits of the concert DVD.
Should you have more money to donate, there are tons of perks. For $5, you get a digital copy of the VOCAMERICA soundtrack.
$15 gets you into the physical merch territory where those DEX and DAINA keychains we talked about before come in along with special art prints autographed by EmpathP. Fans can decide if they want the regular DEX and DAINA keychains ($15 gets you one while $20 gets you both) or if they want the Kickstarter-exclusive "Shadow Fox Daina" and "Ginger Wolf Dex" who, as the names may suggest, are DEX and DAINA with the other characters' color scheme.
#VOCAMERICA DEX and DAINA keychain previews! pic.twitter.com/tWvu7F8y8g

— [email protected] (@AkiGlancy) June 8, 2016
As you move up, physical copies of the CD and DVD become available, and the $100 USD mark is where fans can get their hands on not only the DEX model featured but also all of the MMD models that will be featured in the concert (including any added via stretch goals).
After this, rewards are more specific and are geared mainly towards those able to attend Nekocon with the exception of the previously mentioned $1,000 USD reward of your UTAU being added to the concert lineup. The person who buys this tier will be able to have their own UTAU put into the show. There are no language requirements nor is there a requirement for what type of UTAU it is (CV, VCV, etc). However, the bank must be pre-approved by Aki before you can buy the tier. This will require emailing her, and approvals will be granted on a first-come, first-served basis.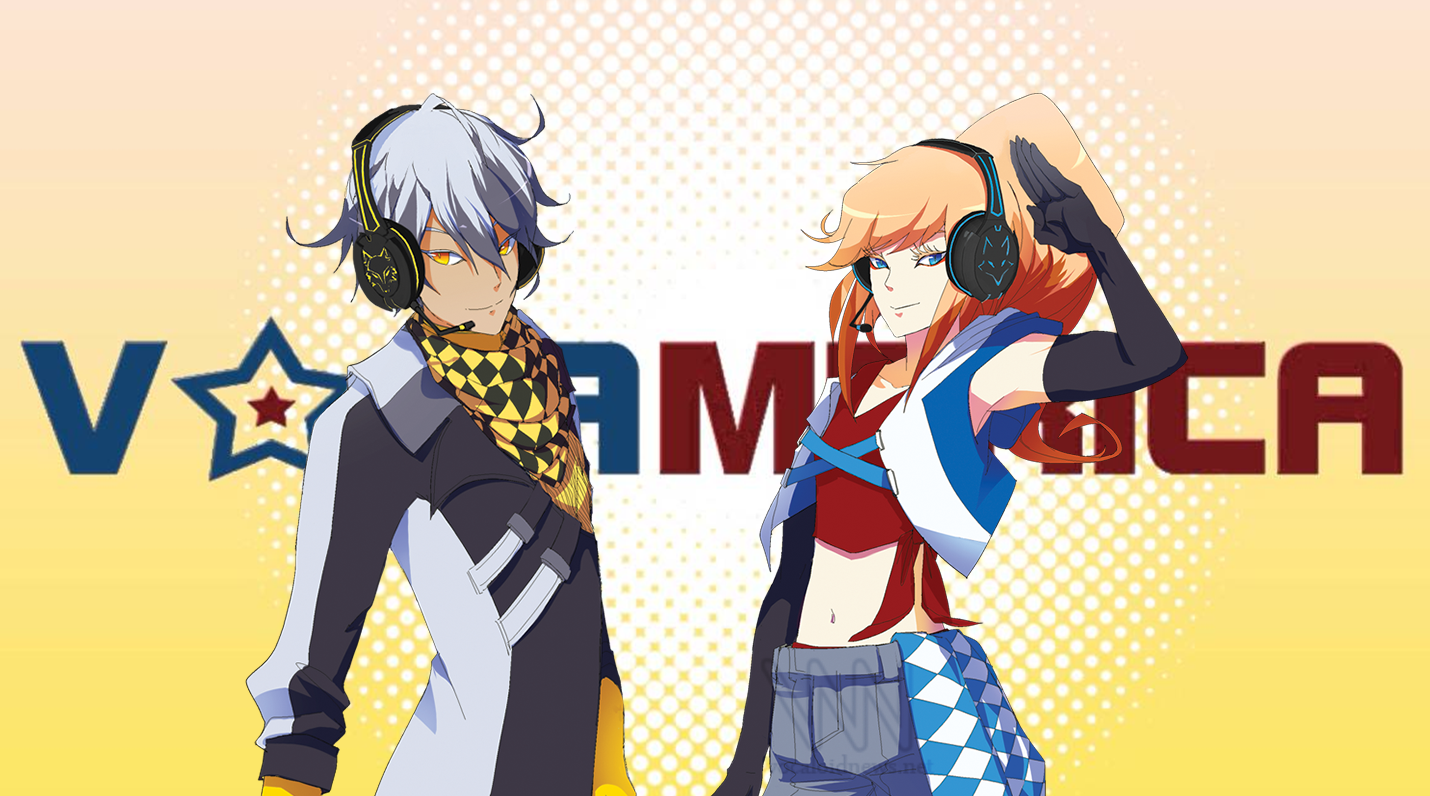 To keep things honest and in the spirit of the Kickstarter, people are not allowed to start up "GoFundMe" or "Kickstarter" pages to get the $1,000 needed. They must pay on their own.
And finally, the $1,200 USD package gets you exclusive access to Nekocon 2016 with hotel expenses paid for. You even get two passes for Nekocon and two early entry passes so you can bring a friend! After the concert, you will be treated to dinner with EmpathP and the rest of the concert crew at one of the local restaurants in Hampton. Finally, you will be asked to participate in a special recorded interview to be featured on the VOCAMERICA DVD.
Please see the Kickstarter for all of the specifics on each tier.
More Information
As mentioned before, the Kickstarter will only be open for 35 days. Come July 28th, it will end. Fans interested can check out the VOCAMERICA Kickstarter here for more information.
Remember that it's important for the Kickstarter to succeed! But let's aim to have it do more than succeed. Share with all your friends and let's get as many VOCALOIDs in as high a quality as possible up on stage!
You can find the Kickstarter here.
In addition, you can find out previous articles on VOCAMERICA below.
VOCAMERICA Performers Announced
VOCAMERICA Kickstarter Stretch Goals Announced
VOCAMERICA Q&A Stream Recap
DEX MMD Model Revealed for VOCAMERICA!