March 9th (3/9) was Miku Day, which led to quite a bit of Miku news this week as well. However, we've seen activity from the Chinese VOCALOIDs plus that Yuzuki Yukari Lin figure we mentioned before going up for preorder. Here's your VOCALOID week in review!
Miku News
Since there's so much Miku news, we're gonna get it out of the way right at the start! This week, we've seen everything from Miku themed marriage registration papers to Miku making it into an Australian newspaper.
Hatsune Miku Themed Marriage Registration Papers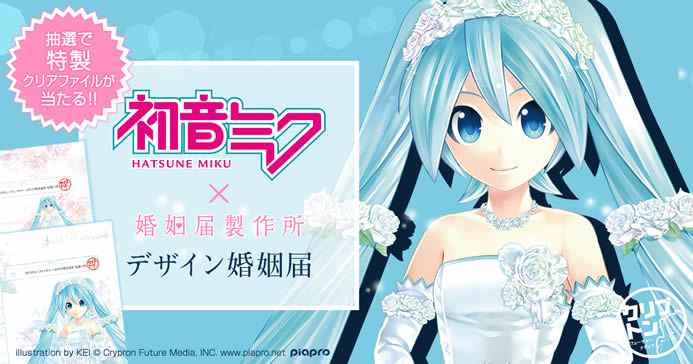 Do you and your special partner share your passion and love for Hatsune Miku as much as you do for each other? When the time comes to make your life-long relationship official, your love for Miku can also be made official at the same time with new official Hatsune Miku themed marriage registration papers. For pictures and more information on this interesting collaboration, check out Mikufan's article.
Hatsune Miku: Magical Mirai 2016 Officially Announced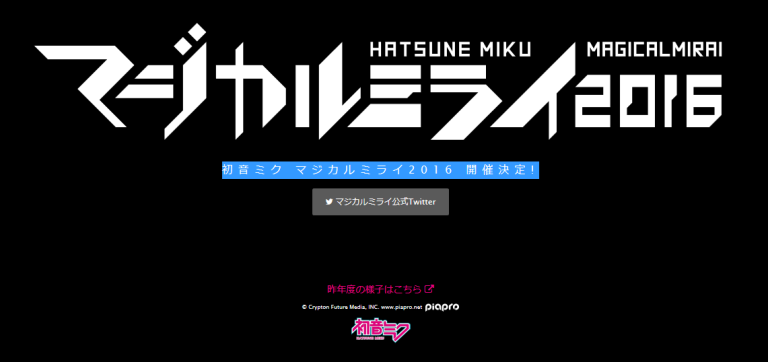 If you were wondering if Magical Mirai, the holy grail of Hatsune Miku events, would happen in 2016 with all of the Miku Expo tour locations announced, wonder no more. Hatsune Miku: Magical Mirai 2016 is now officially confirmed! But for now, that's basically it.
Besides confirmation, details regarding the event location and dates are still unknown. Expect this information to be announced over the next few months. If they follow tradition, however, we can expect the event to take place in late summer, sometime around Hatsune Miku's birthday, which occurs on August 31st.
Source: Mikufan.com
Hatsune Miku Expo Taiwan Tour: Main Visual, Overseas Ticket Sales, and CM Published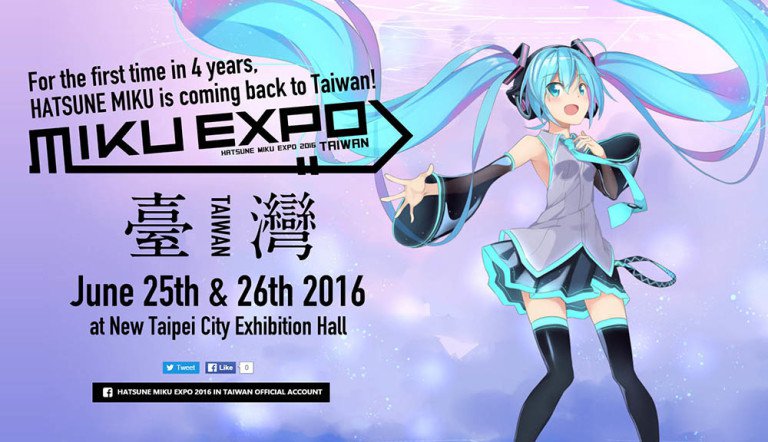 The main visual for MIKU EXPO 2016 in Taiwan has been published! This year is an exciting one as MIKU EXPO hit several locations around the globe starting with Japan in late March to April, North America in late April to May, and Taiwan on June 25th~26th.
The ticket sales for the Taiwan tour have begun and will close on April 11th or until they're sold out. The seats are divided into four areas: VIP for 5,000 yuan ($770), A for 5,000 yuan ($770), B for 3,500 yuan ($539), and C for 2,500 yuan ($385).
For information on how to get tickets if you're not in Taiwan as well as the commercial for Miku Expo Taiwan, please see Mikufan's article.
Hatsune Miku & Vocaloid Phenomenon Now an Official Textbook Study at Oxford University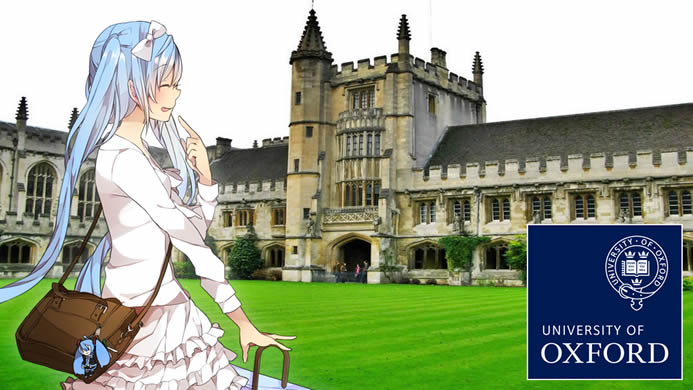 While the teaching of Vocaloid software in schools is something that's been around for a while, it's not too often you see the Hatsune Miku and Vocaloid phenomena studied at universities. In particular, it is being studied at the oldest and most well-known English university in the world: the University of Oxford.
The book is titled "The Oxford Handbook of Music and Virtuality", and the juicy bits relating to Vocaloid can be found under part two.
For more information including chapter titles, what the chapters include, and even where you can read some of the book for free, check out Mikufan's article.
Hatsune Miku Appears in "The Australian" Newspaper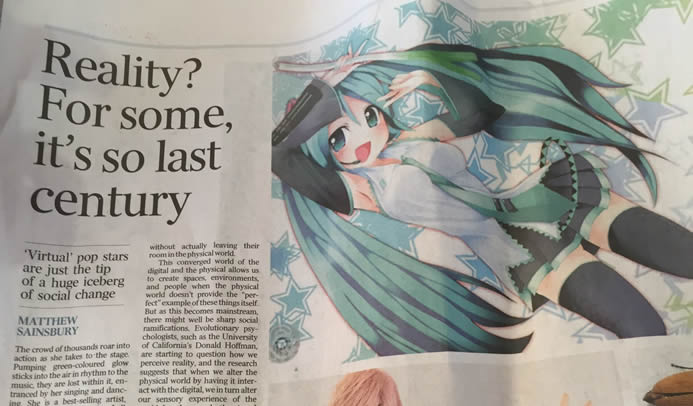 Hatsune Miku appearing in major news/media is always interesting to see, and we recently discovered a publication in a major Australia newspaper "The Australian". Teased on the front page of the paper, the article occupies an entire page of the Arts section. The editorial was published on March 1st, 2016.
For more information on the article including where you can read it, go see the full article at Mikufan.com.
Figure News
This week saw two figure announcements: one figure up for preorder and another one getting ready to be put up for preorder. And by "getting ready", we mean head over to GSC's online shop tomorrow because they're going up on March 15th.
GSC's Kahotan Reviews Nendoroid Petite: Hatsune Miku Renewal, Preorders Open March 15th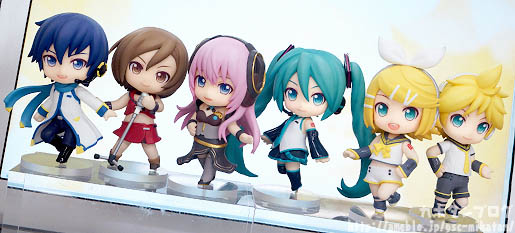 Kahotan from Good Smile Company has released a review on Nendoroid Petite: Hatsune Miku Renewal, a collection of six miniature Vocaloids including Hatsune Miku V3, Kagamine Rin & Len V4X, Megurine Luka V4X, MEIKO V3, KAITO V3, and one secret character!
Each stands at 65 mm tall, slightly smaller than the standard Nendoroid height of 10 cm.
For pictures as well as a link to Kahotan's review, head over to Mikufan's article.
Yuzuki Yukari Lin 1/8 Scaled Figure Now Available for Preorder!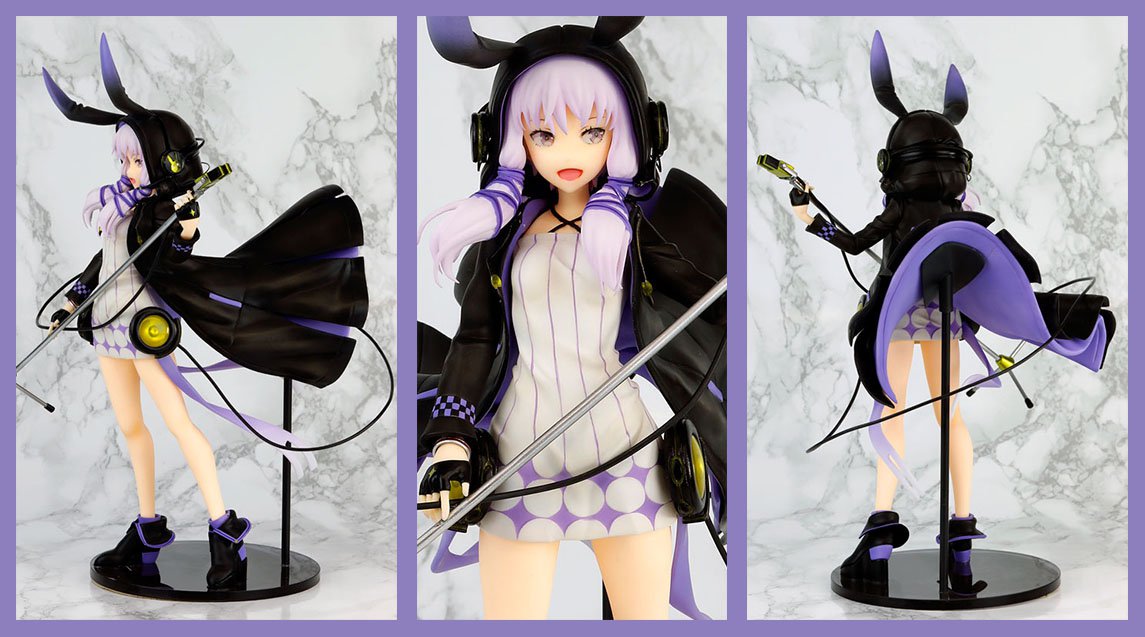 The Yuzuki Yukari Lin 1/8 scaled figure is now available for preorder! The figure was originally announced near the end of 2015 during a live stream held by AH-Software and then recently teased at Winter Wonfes 2016 fully painted. Read more (and see more pictures plus information on how to preorder) here.
Chinese VOCALOID News
Luo Tianyi has been confirmed to be receiving a V4 update and another Stardust demo was released!
Luo Tianyi V4 Update


Vsinger announced on Weibo that the Luo Tianyi VOCALOID 4 update is official. They confirmed that they already made an appointment with her voice provider ShanXin for her V4 voice bank recording. Although leaks and rumours about Tianyi V4 had been spreading in the Chinese fandom since 2015, this is the first time Vsinger has made an official announcement about the update. Vsinger engineer 人形兔 had also hinted that she will receive an append voice bank as well. For more information, head over to our article here.
New Stardust Demo Released!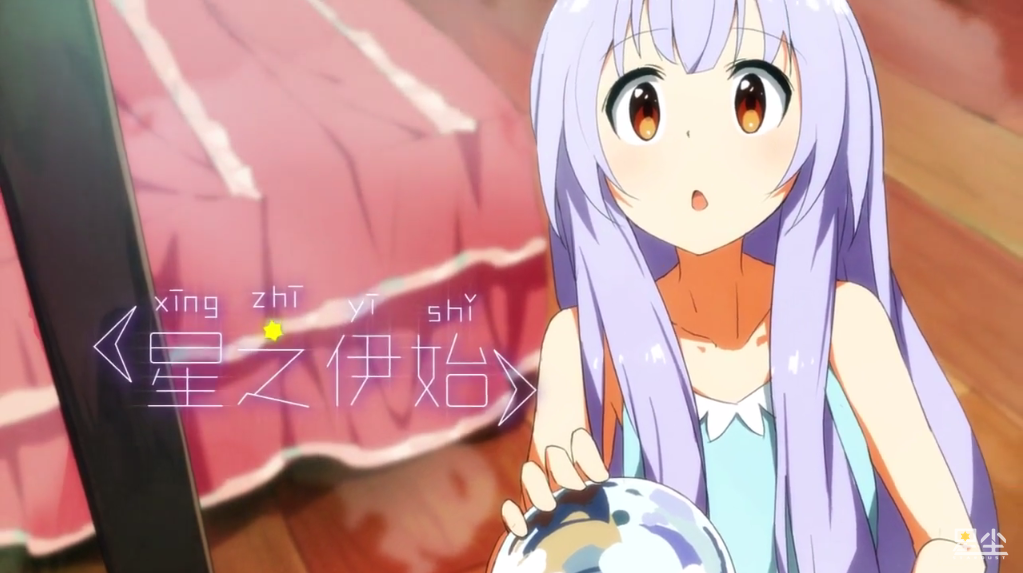 Quadimension has brought us another Stardust demo hailing from her first album. This time, we get to listen to "星之伊始" ("Start of the Star"). This song was first featured in the album crossfade with a still image but the video of the full song contains an animated PV! To watch the video as well as read more about the newest demo and its PV, check out our article here.
Contest News
One contest ended and another began. We have the IA and ONE illustration contest which has ended while a contest featuring Vsinger's female VOCALOIDs is now happening.
VSinger VOCALOIDs Spring Costume Design Contest


As February ends and spring draws near, it's time for VSinger girls to get some new clothes for the new season! And what better way to give the girls new clothes than to hold a spring costume design contest?
VSinger is collaborating with the costume selling company AScosing and the ACG community website BCY.net's painting section to hold a spring costume design contest for the female VSinger VOCALOIDs Luo Tianyi, YANHE, YueZheng Ling, and Mo QingXian.
You know the drill. More information in our article here.
IA and ONE First Anniversary Illustration Contest Ends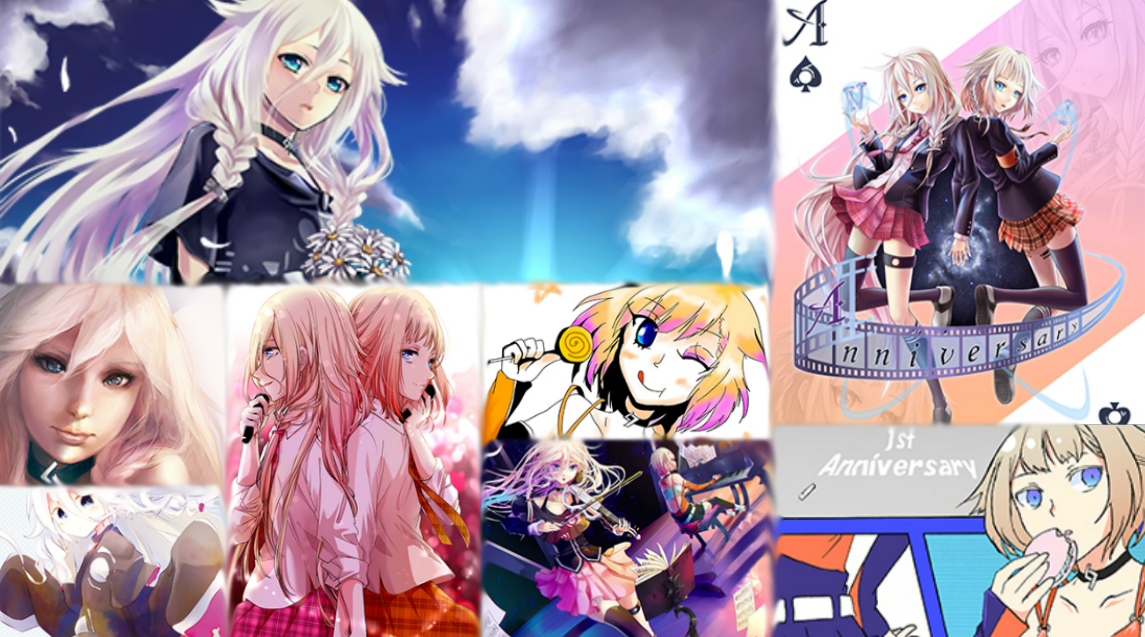 IA's page recently announced the ending of the IA and ONE first anniversary illustration contest, which we talked about in a previous article.
1st Place received 74 works in total for the contest and thanks everyone for their participation. As a final surprise, they announced that Sidu and Ishifuro participated and that their works will be included in the booklet as well.
For more information, check out our article here.